Seaside Holiday Resort in Fingal Bay has been recognised as the #3 Top Accommodation in Fingal Bay by Travelmyth, and featured in a variety of traveller search categories for 2022.
Travelmyth uses search data from booking websites such as Booking.com, Expedia and Hotels.com, and ranks them in order of guests search preferences when looking at holiday accommodation in each area. Seaside features in the Accessible Accommodation, Pool for Children, and Outdoor Pool categories to name a few.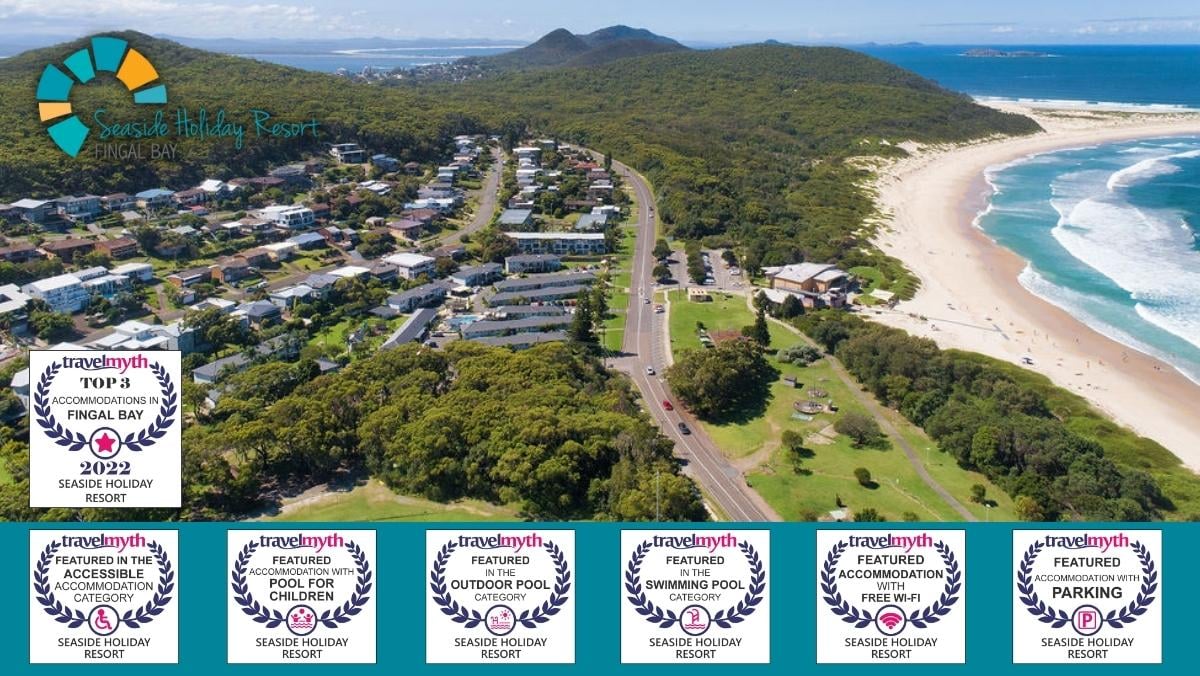 Seaside completed many upgrades including internal renovations and painting of its exterior brick buildings in late 2021 giving the resort a fresh and modern aesthetic. Located directly across from Fingal's stunning beach, the Surf Life Saving Club, Long Boat Cafe and Kiosk, and Saltwater Seafood Restaurant, Seaside's affordable self-contained two and three-bedroom apartments make the perfect destination for families looking for adequate space and facilities that are value for money, and empty nesters looking for all the comforts of home without breaking the bank.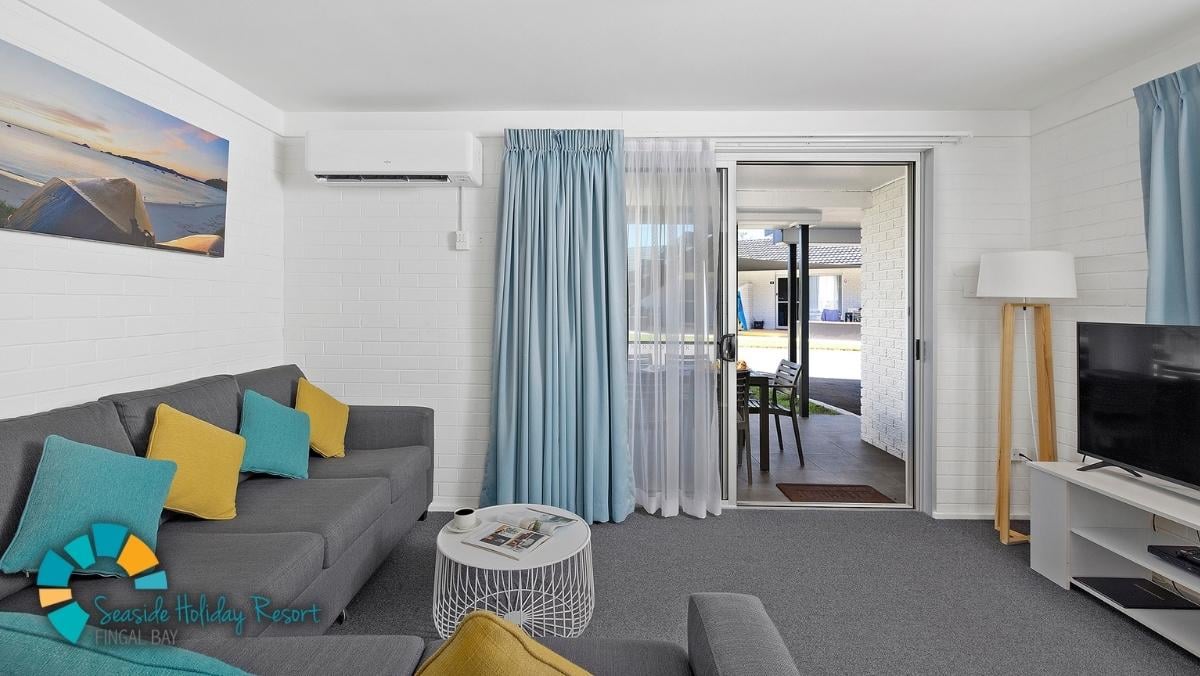 The resort has two pools, one adult sized heated pool and a toddler pool, along with a secure fenced children's playground, and communal BBQs and picnic table seating and is only a ten minute stroll along the accessible pathway of the foreshore to the general store in town.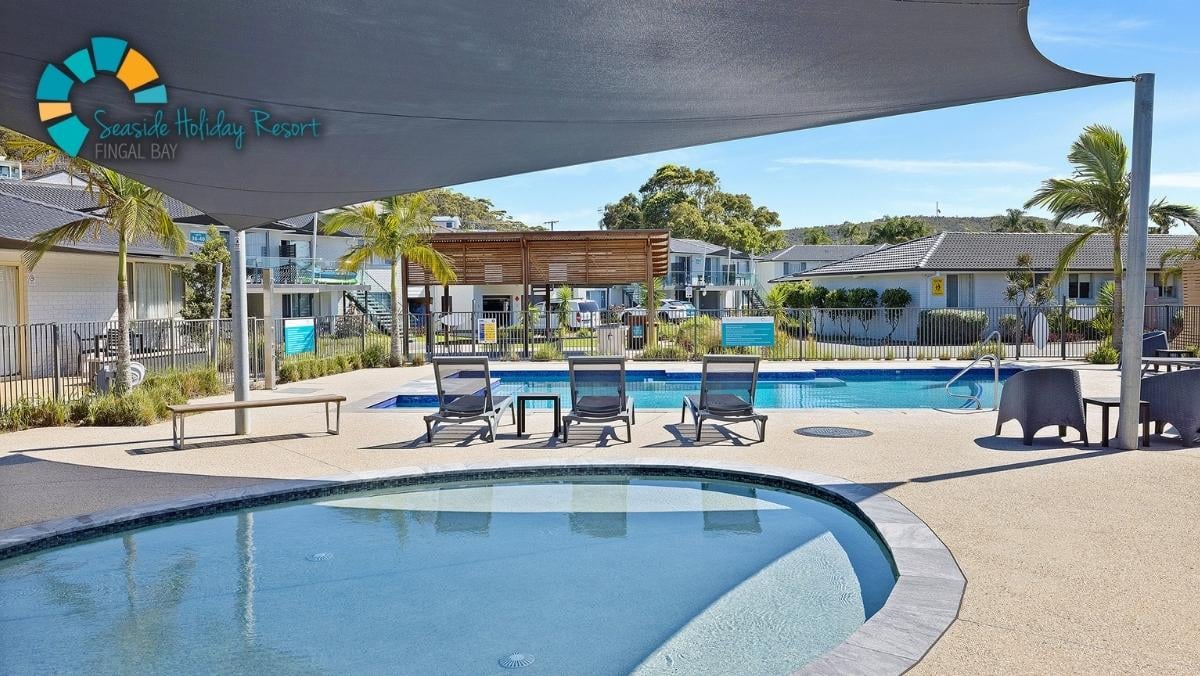 The resort is designed with Accessibility in mind, and all downstairs apartments are accessible with six apartments that have been designed to accommodate wheelchair users. The adult pool has a portable mobility lift that can be fitted on request, and across the road at Fingal Beach, the Fingal Bay Surf Life Saving Club has beach wheelchairs for hire, as well as a mobimat across the sand.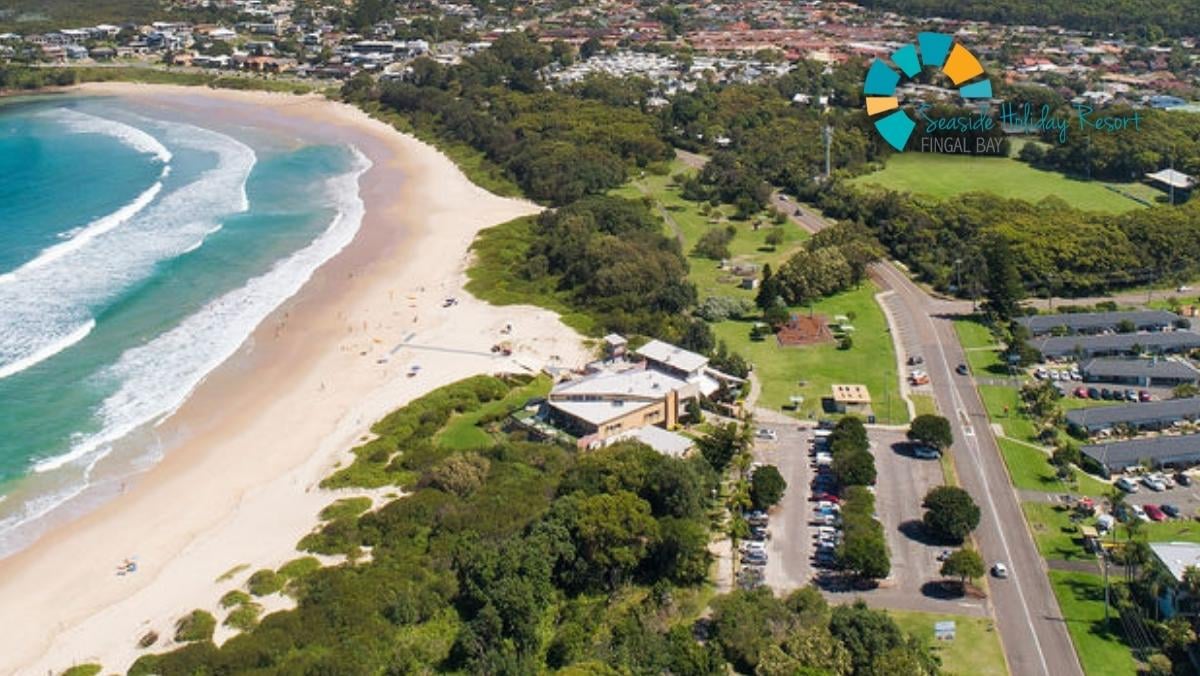 Those who are a member of one of the Club Holiday Resorts Affiliated Clubs can Book Direct and Save up to 20-25% off the full priced accommodation rates advertised elsewhere on online booking platforms.