Anchors Wharf cafe and restaurant, on the waters of the Kalang River in Urunga, is set to reopen its doors on Tuesday, October 4th 2022, after being devastated by fire on the 3rd of May 2021.
Delays due to insurance red tape, the pandemic, and wet weather, have pushed back opening times, however, they are now in the final stages of renovations with a confirmed opening date, although it is expected there will be limited seating available throughout the month of October until they are back on their feet again, so best to plan ahead and book your table well in advance so not to miss out.
The newly renovated restaurant will feature a modern industrial design incorporating old timbers, with a colour-scheme taken directly from the colours of Urunga's Kalang River. The 150 capacity seating will be more spacious than the previous arrangement to allow for social distancing, and its famous outdoor deck seating that takes you over the water of the river is looking better than ever giving patrons the best seat in town to enjoy a delicious meal!
An exciting fresh addition of an industrial style bar made from a mix of steel and reclaimed hardwood will certainly delight patrons visiting this popular spot for romantic dinners and celebratory events.
The greatest part of all is the fact that Anchors Wharf is only an easy 20-minute stroll along the river on Atherton Drive from Riverside Holiday Resort, making it the perfect spot for guests for breakfast, lunch, or dinner.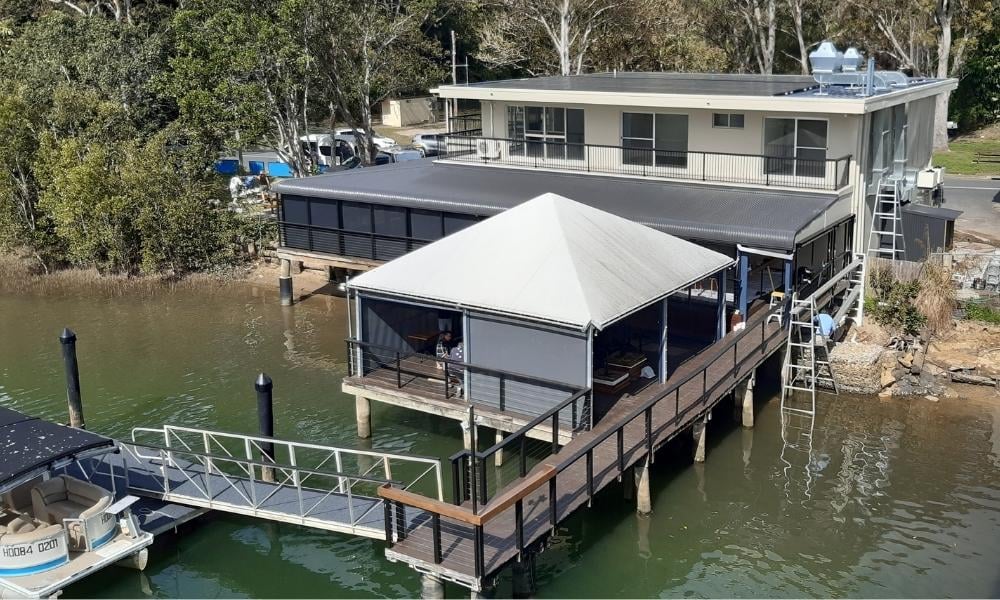 Image Description: View of Anchors Wharf river deck from the Giinagay Way Kalang River Bridge as the last of the renovations are being completed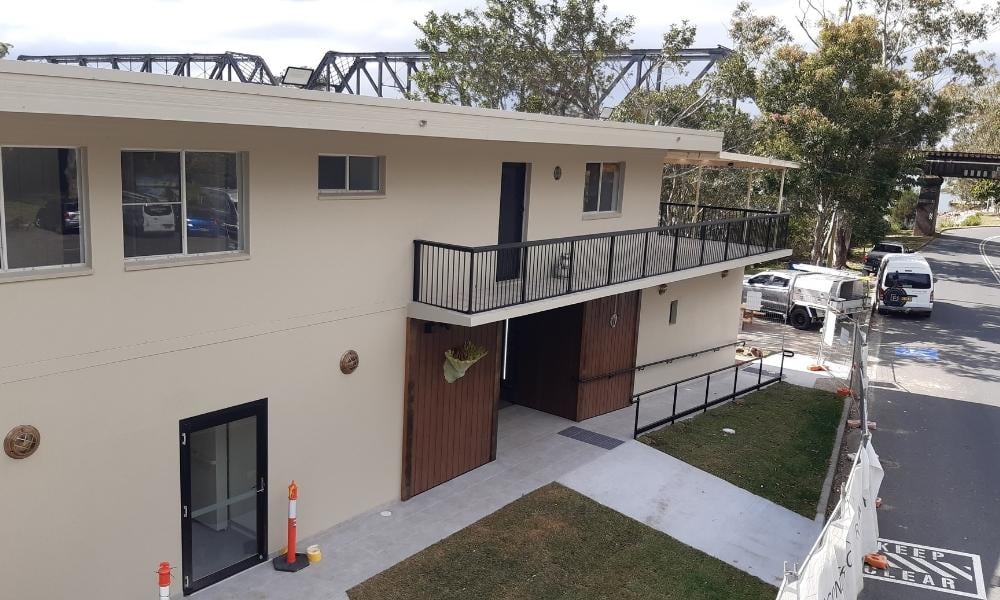 Image Description: View of Anchors Wharf entrance from the stairs on Bellingen Street up to the Giinagay Way Kalang River Bridge as the last of the renovations are being completed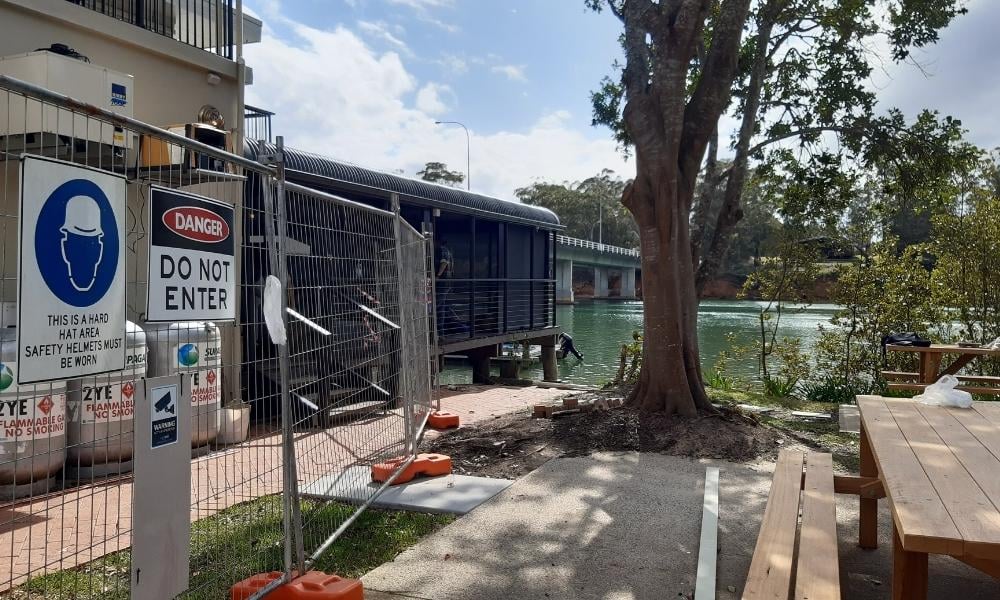 Image Description: Anchors Wharf cafe and restaurant's side view of river deck from the outdoor dog friendly seating section as the last of the renovations are being completed
To make an advanced booking at Anchors Wharf, visit the website or call the number below:
Anchors Wharf Cafe & Restaurant
4/6 Bellingen Street, Urunga, NSW