Port Stephens has no shortage of activities to keep the whole family entertained during your next school holidays. From animal encounters to activities set that get the adrenaline pumping, there is something for everyone no matter what brings you joy, and here are just a few of our favourites!

Wildlife Encounters

Animal lovers will be in heaven when you head to Port Stephens. There are no shortage of experiences to be had either getting up close and personal with cuddly koalas to petting and feeding baby farm animals, to dipping your hand in the water with the local rays, and watching the bay's resident dolphins or the migrating whales.
Port Stephens Koala Sanctuary offers koala tours and talks, special encounters, and a view into the koala hospital. You are also able to enjoy a viewing these beautiful creatures from the elevated treetop canopy boardwalk (Newcastle Airport SKYwalk) and viewing platform.
Oakvale Wildlife Park provides a farmyard experience that allows the whole family to see, touch, feel, and we are pretty assured, smell the farm and native animals that they have on display. There are various feeding and informational sessions, along with a splash park, perfect for cooling down in the warmer months.
For a more relaxed experience, Tilligerry Habitat is a great destination to look out for native wildlife including birds, reptiles and koalas in their natural environment, along with an array of native plants. Tilligerry is always open and free to the public, with accessible gravel paths and boardwalks.
Irukandji Shark & Ray Encounters in Anna Bay is the perfect destination for the marine lovers! Offering shark and ray encounters and educational talks, this is one for those who don't mind getting their feet wet as they step into the shallows to feed these stunning ocean creatures.
With over 120 bottlenose dolphins calling Port Stephens home, it is no surprise that the region is known as the dolphin capital of Australia! The best chance of viewing one of these intelligent mammals is by joining a tour, and in the warmer months you will want to bring your swimmers as most vessels have a boom net where you can enjoy a joy ride as you travel right alongside the dolphins in the waters of bay.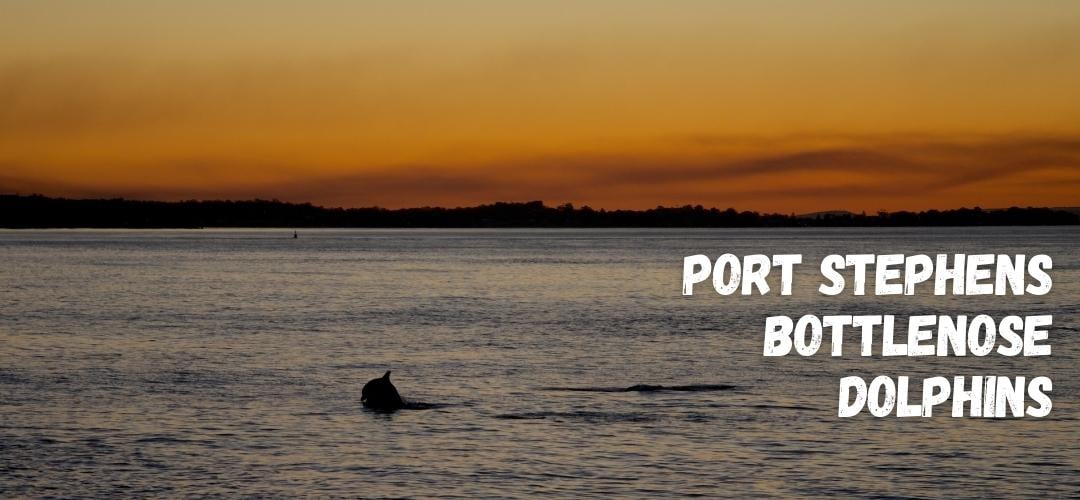 May to November is whale watching season at Port Stephens where you can witness the majestic humpbacks as they make their way up to warmer waters to calf, and then return with their newborns. There are plenty of headlands in the region that provide prime viewing points as the whales pass by, including Barry Park in Fingal Bay, Fingal Bay Island, and Tomaree Summit. There are also many tour options, giving you an up-close encounter that you will never forget.
View Port Stephens dolphin and whale watching tours here.
If your family is itching for a horseback or camel ride, there is no better place to experience this than Port Stephens! Sahara Trails offers a range of scenic horseback riding experiences to suit all levels, including their intermediate beach ride alongside the impressive sand dunes of the Worimi Conservation Lands. Alternatively, head to Birubi Beach for a photo worthy camel ride like no other across the dunes and along the coastline with Oakfield Ranch.
Experience Nature
As far as natural experiences that stay with you for many years to come, Port Stephens has plenty of natural wonders for you to explore, and to start, no trip for newcomers to Port Stephens is complete without having visited the Worimi Conservation Lands. This place of special significance to the Worimi People boasts the largest coastal sand dunes in the Southern Hemisphere, with sand dunes towering to heights of over 30m, and the beach itself stretching 32km making it the longest beach in the State of NSW. We recommend sunrise and sunset for those picture perfect moments.
Tomaree Summit is a must for those looking for bird's-eye views of Port Stephens that will take your breath away, and although not a gentle walk by any means, the reward is well worth the effort. Tomaree National Park is also filled with a variety of walking or those who prefer to stay closer to sea level, with many trails through the park surrounding Fingal Bay that can take you to the towns of Nelson and Shoal Bay, picturesque beaches of Zenith, Wreck and Box Beach, and the headlands to the south such as the Rock Cauldron, and for those who are game, you can head all the way to One Mile Beach, and Birubi.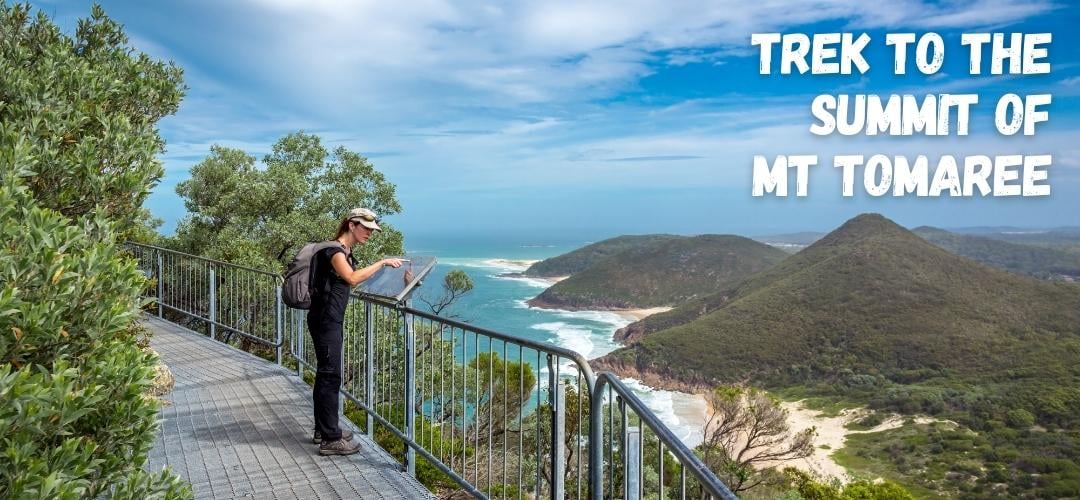 The National Park surrounding Fingal Bay is also filled with fire trails and pathways perfect for mountain biking enthusiasts, and for those families who prefer to cruise through the National Park or along the beach on paved pathways, you can ride from Fingal through to Shoal Bay, Nelson Bay, and all the way to Salamander Bay if you dare with plenty of beautiful beaches, cafes, and parks along the way! If you didn't bring your own bike, then it is easy to hire one from Shoal Bay Bike Hire, or Boomerang Bikes at the Port Stephens Visitor Information Centre in Nelson Bay or Fingal Bay Holiday Park.
For those of you who love appreciating nature from the water, then there are no shortage of renown surf beaches along the Port Stephens coast that are sure to delight both beginner and advanced surfers including One Mile Beach, Birubi Beach Fingal Bay Beach, and Box Beach. Port Stephens Surf School offer group lessons at One Mile Beach, or can come to Fingal Bay Beach for private lessons. If you prefer the calm waters of Shoal Bay Beach where you may even get lucky with a visit from the local dolphins who call the bay their home, or the calmer waters of the southern end of crescent shaped Fingal Beach, then kayaking and standup paddleboarding may be more your cup of tea. Shoal Bay SUP and Port Stephens Paddlesports in Shoal Bay both offer guided tour experiences and SUP and kayak hire.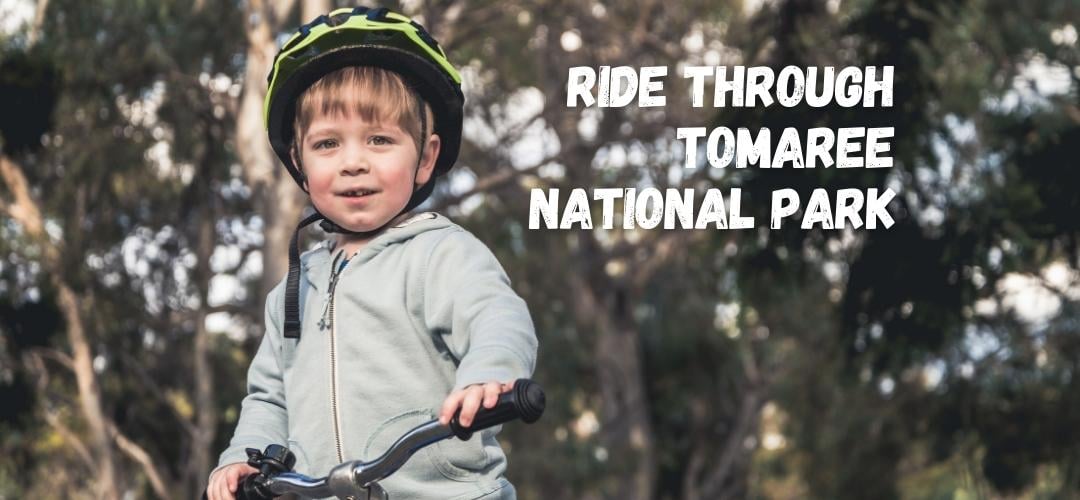 For the Thrill Seekers
You can't beat the sand dunes of the Worimi Conservation Lands for high-adrenaline adventures you'll be talking about for weeks. There are plenty of tours departing daily that allow you to discover the cultural significance of this special place to the Worimi People, whilst feeling the wind through your hair. From Sand-boarding, to a Quad Bike or 4WD Tour, chose your poison! Discover some of the incredible Worimi Sand Dune experiences here.
The younger thrill seekers may prefer a trip to Toboggan Hill Park with its 1km Toboggan Run that allows the brave at heart to reach speeds up to 50kph! if that is a little too thrilling though, there is also indoor rock-climbing that offers easy and challenging climbs for all ages, roller skating and a tractor train to keep the family entertained.
For bigger kids (large five years and up) looking for some on road action, Go Karts Go Nelson Bay (located at Bob's Farm) boast the biggest, fastest and most exciting go-kart track in Port Stephens and surrounds to get the adrenaline pumping.
Fighterworld is one hands on experience that will be sure to delight both big and little people into all things aviation! Dedicated to preserving Royal Australian Air Force history from operations in the Newcastle and Hunter/New England regions, visitors can get up close and personal with a range of military jet craft that are exhibited within two hangers, and peer into the cockpits of Mirage fighters, a Sabre, the Gloster Meteor and the first Vampire jet built in Australia. One of the highlights is to be able to sit in the cockpit of a Macchi jet trainer to experience first-hand what it's like to be one of Australia's 'Top Gun' pilots. The observation deck allows you to catch a glimpse of RAAF jets taking off and landing, has accessible access, and there is also an onsite cafe.
Rainy Day Adventures
There is no better way to spend a rainy or chilly winter's day than by heading to the movies. Majestic Cinemas Nelson Bay offers three cinema screens on Stockton Street in the heart of Nelson Bay, and has wheelchair access in cinema 3.
Another fun rainy day activity located at the Nelson Bay Marina is the Zone Out Arcade reminiscent of a video game arcade scene from Stranger Things which will take parents back to their 80's and 90's childhoods which will be bound to entertain the kids for a few hours.
Everybody loves a game of Putt Putt Golf, and Port Stephens has its own 20 hole course fully undercover that is the ideal place to beat the rain or blazing heat in the heart of summer, and is also lit up for a game or two at night. And when the weather is fine, David Graham's golf also offers outdoor laser tag, baseball pitching machine, 260m driving range and par 3 golf course to keep the whole family amused.