Riverside Holiday Resort are humbled to have received this year's Ian J Cooper Business and Excellence Awards at this year's event held at The Art Space in Urunga.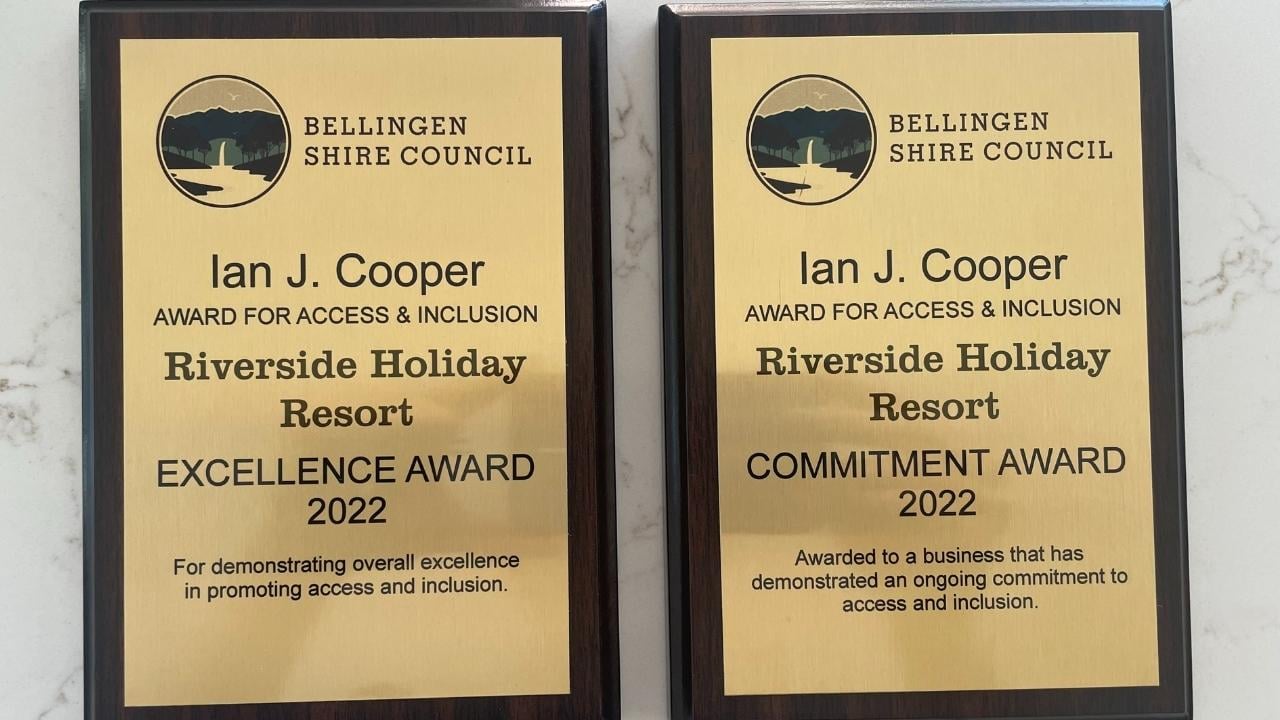 Riverside Holiday Resort's 2022 Ian J Cooper Awards
The awards come after Riverside's Gold Award win at the NSW Tourism Awards this November, which have earned them another spot in the NSW Tourism Awards Hall of Fame, having won the award three years in a row in 2019, 2021 and 2022.
The resort is owned and run by the not-for-profit Federation of Community, Sporting, and Workers Clubs (Club Holiday Resorts) who also operate two other resorts in NSW's Fingal Bay and Sussex Inlet, with the mission "to provide value to our members, guests and local communities, and create an inclusive environment where everyone can enjoy life and create memories regardless of their abilities".
Riverside Holiday Resort has become a champion for accessibility and inclusion in the Bellingen Shire region under the stewardship of Manager Rebecca Beaton, who through her leadership and training, guides staff to nurture all guests at every point of the guest journey, and ensure that everyone's needs are being met.
The Bellingen Shire's biennial Ian J Cooper Awards 2022 are held biennially on December 3, International Day of People with Disability, and are a celebration of the contribution of individuals, groups, organisations and businesses to improving inclusion and access in the Shire.
Congratulations to all the other 2022 Ian J Cooper Award recipients:
Individual Awards: Tony Dudgeon & Jenni Farrands
Access Award: Old Gazette Theatre
Inclusion Award: Rainbow Club (Bellingen Highschool)
Organisation Award: The Community Transport Company
Certificates of nomination went to:
Dorrigo Library
Dorrigo Neighbourhood Centre
Bellingen Pharmacy
Anchors Wharf Restaurant