Club Holiday Resorts are pleased to announce that all Seniors Card holders will now be eligible to receive a 10% discount on the Non-Member rate at any of our three NSW holiday resorts Riverside Urunga, Seaside Fingal Bay and Haven Sussex Inlet!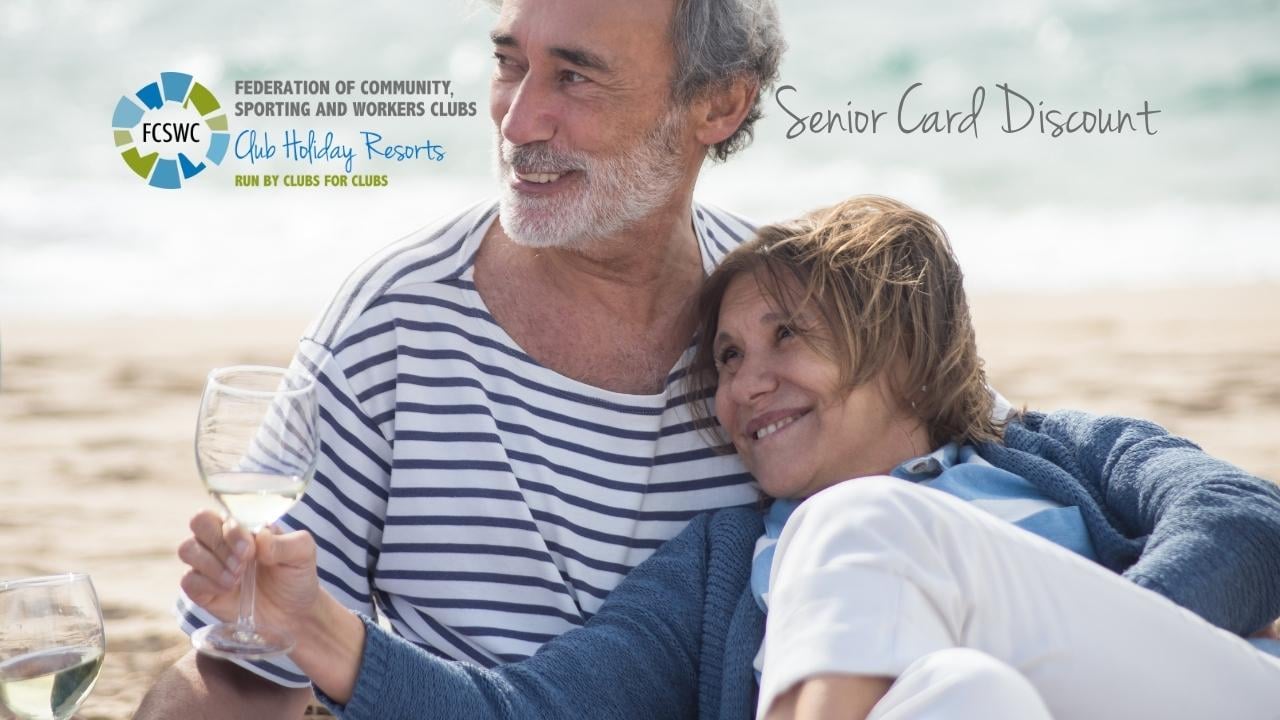 We strive to offer high-quality, comfortable and affordable accommodation to all of our guests, and deliver an incredible holiday experience that leaves our guests wanting to come back for more.
Club Holiday Resorts Mission: "To provide value to our members, guests and local communities, and create an inclusive environment where everyone can enjoy life and create memories regardless of their abilities"
---
How to Book with the Seniors Card Discount at a NSW Club Holiday Resort
To use the Seniors Card discount, bookings must be made directly at each individual resort by phoning their reception, or online via the resort's website using the valid promo code.
Bookings made via third party booking platforms such as Booking.com, Expedia or Groupon etc, are not eligible for the Seniors Card Discount.
Urunga, Bellingen Shire
WEBSITE PROMO CODE: SENIORU
Fingal Bay, Port Stephens
WEBSITE PROMO CODE: SENIORFB
Sussex Inlet, Shoalhaven
WEBSITE PROMO CODE: SENIORSI
*The 10% discount applies to bookings of a minimum of two-night stay at any time throughout the year, depending on resort availability. The discount can be applied to each resort's Non-Member Rates only, and isn't valid with any other discount.
Seniors Cards must be presented along with photo ID to the resort reception on arrival and must match the name on the booking to receive the 10% discount.
---