Our wonderful reception staff at Riverside Holiday Resort asked a few questions of of our return guests, Helen and Kevin, who regularly visit us from Armidale to spend time with their son who lives nearby, to find out why they keep on coming back, and to share some tips with our other guests who may be travelling here with accessibility needs.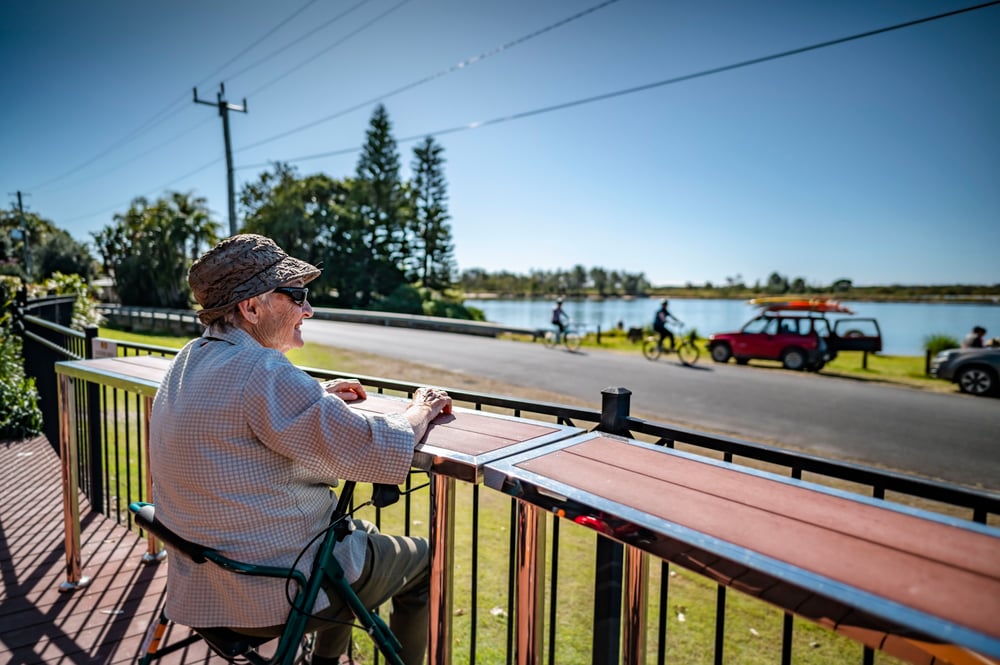 R: How long have you been coming to Riverside Holiday Resort?
H & K: Several times in the last two years. "Our home away from home".
R: What is your favourite place to visit while in the Bellingen shire?
H & K: The Urunga boardwalk and Hungry Head lookout.
R: How did you find out about our resort?
H & K: We came across Riverside when searching for accessible accommodation on the Coffs Coast.
R: If you could describe the following in a few words, what would they be?
Staff service? - H & K: Friendly, amazingly helpful.
What do you think of Riverside resort? - H & K: Best kept secret on the coast!
What is the best thing about Urunga? - H & K: You can visit the boardwalk and the shops on a motorised scooter from Riverside Holiday Resort.
R: How helpful are our facilities?
H & K: Well appointed & well maintained, they include five wheelchair- accessible apartments, and the whole complex is set in beautiful gardens giving privacy.
R: Recommendations or tips for other guests visiting the area?
If researching accessibility, the Coffs Coast put out a useful brochure.
If unable to travel with your scooter, one can be hired and delivered to Riverside Resort. Friendly staff have all the details. Also ask them what they might have to offer onsite, e.g., a shower chair or walking frame.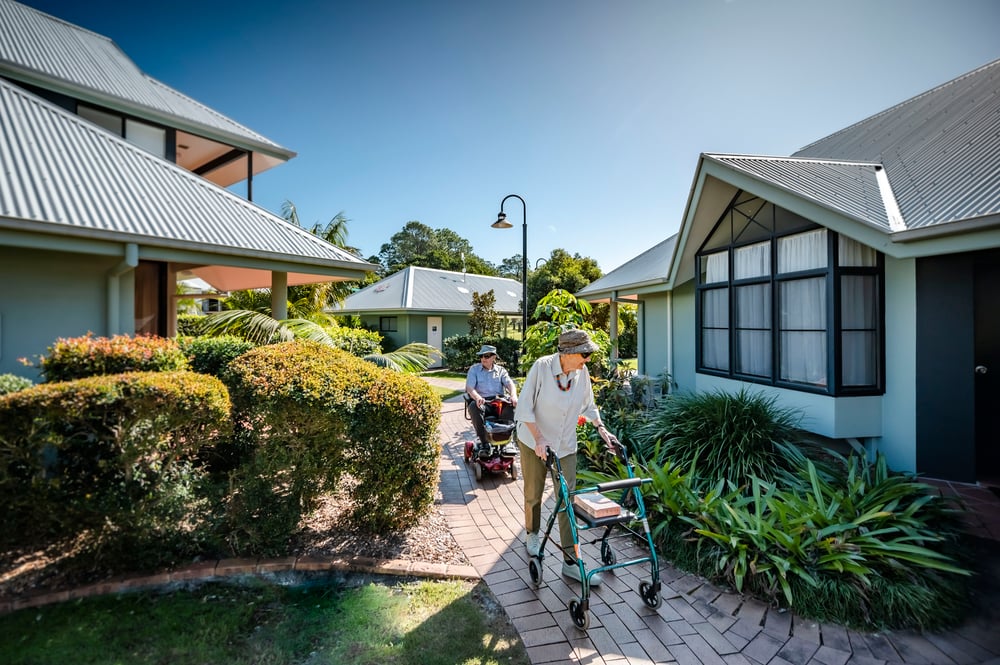 R: What is one of your most favourite memories here at Riverside?
Kevin: Riding my mobility scooter along wide paved paths, admiring the beautiful gardens and chatting to Andrew who maintains the gardens at the resort.
Helen: Admiring the river view from the BBQ deck at the front of the complex seated on a walking frame beside my husband on his mobility scooter. So accessible "riverside at Riverside".
R: At Riverside Holiday Resort, we want to make sure we are exceeding guest's expectations time and time again.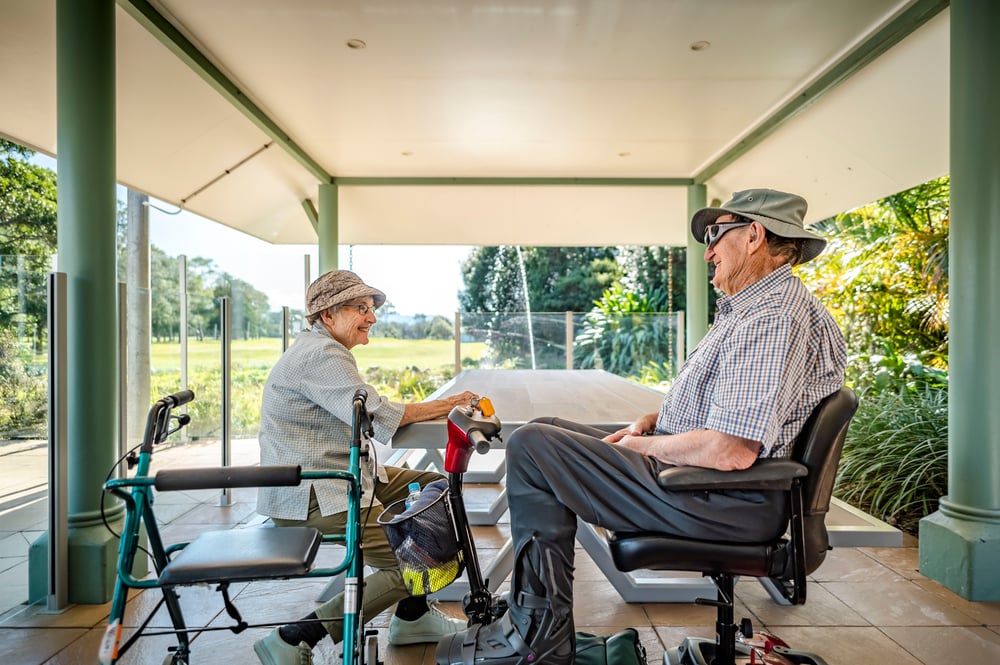 R: Do you have any recommendations on how we could enhance the visitor experience either here at the resort or within our shire?
H & K: [re: Resort] It would be helpful to have a soap holder in the shower for unit 24, or install a refillable squeeze dispenser, a more sustainable option.
R: We are looking into this!
H & K: [re: Bellingen Shire] The existing walking paths [in town] are great. It would be wonderful to have a path to ride around the foreshore to the "big bridge'' as the road surface is too rough for me and is unsafe.