Nestled in the heart of one of the most stunning regions on the NSW coast that features a diverse landscape of pristine coastline, lush green valleys, and the subtropical, Gondwana rainforest that hugs the bordering mountains to the west, Urunga, a small coastal town in the Bellingen Shire offers a haven for nature enthusiasts and outdoor lovers to explore this unique and wildlife-rich region, and is only 20-minutes from the holiday hub of Coffs Harbour.
The best way to experience the region is to immerse yourself via a variety of walking tracks, each opening up a world of scenic landscapes and exploration.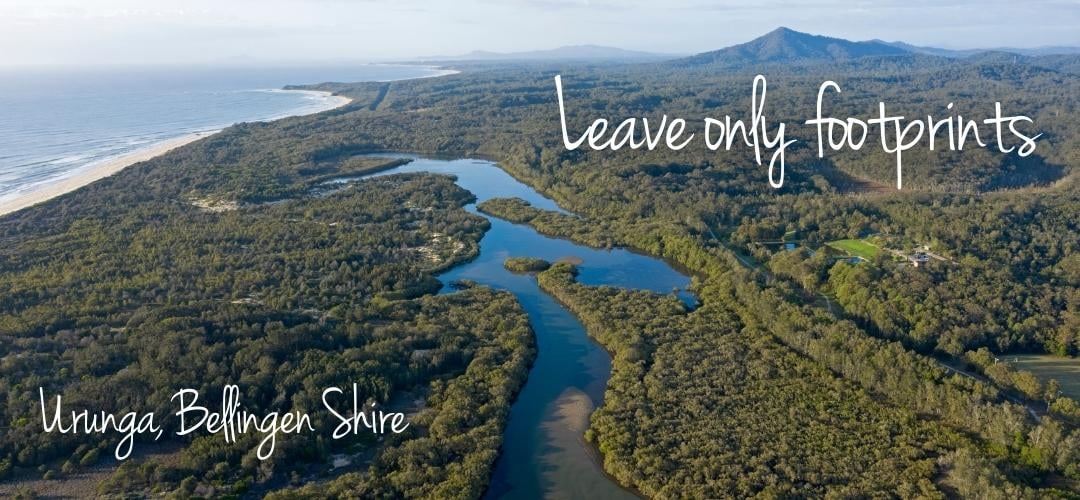 In respecting the land of the traditional land custodians, the Gumbaynggir People, please make sure that you take any rubbish and belongings and leave the land as you found it and "leave only footprints".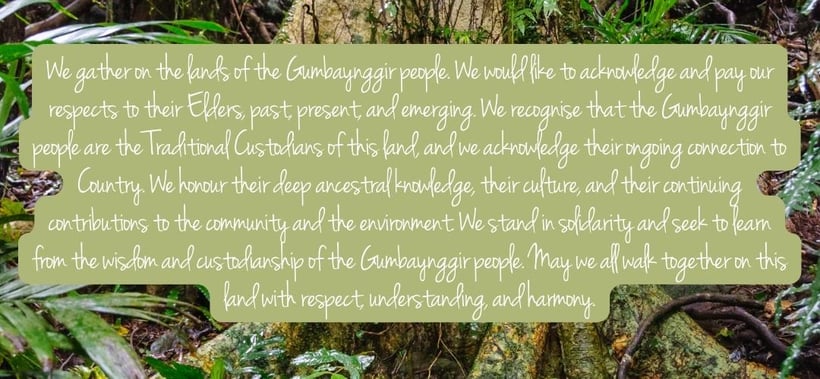 All these walk vary in degrees of difficulty, so please ensure you are selecting the right walk for you. If venturing off the beaten path, especially within areas of the National and State Parks, ensure you have downloaded the Emergency Plus app as you may be out of mobile reception range and unable to call emergency services.
Walks Close to Urunga
The Urunga Boardwalk is a popular option right here in town for both locals and visitors. This easy and accessible 3.4km (return) walk is perfect for all ages and experiences. Approximate time length depending on each individual is between 30-40 minutes return.
You can expect to be surrounded by the best views that Urunga has to offer, and it offers a great opportunity for spotting the local aquatic and bird life all from the safety of the boardwalk, plus the viewing platform at the end makes a great spot to catch the passing whales, or head down to the beach for a picnic on the long white sands..
This is a great walk to do year-round with the family and is accessible at all times of the day, however we do recommend you bring your insect repellant, especially in the afternoons, as the midges can be quite active.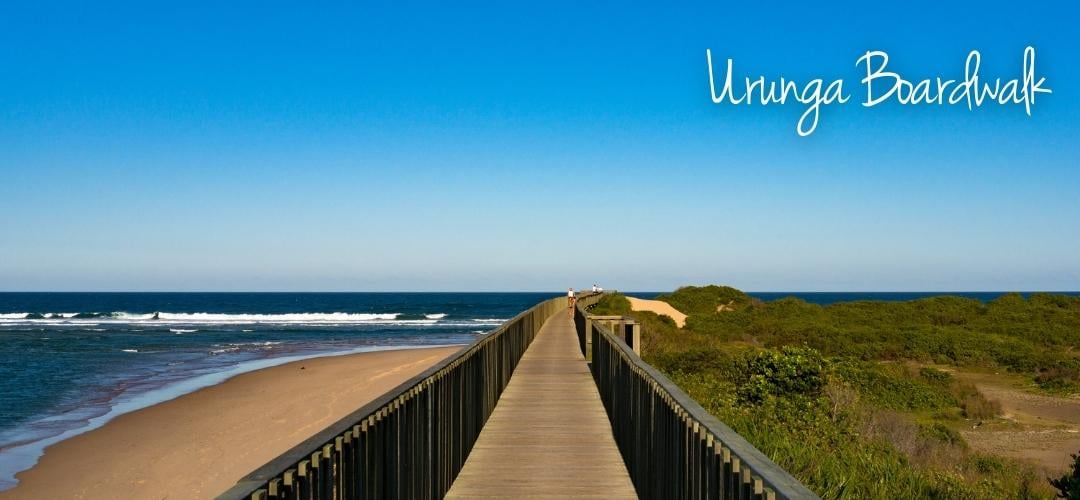 Another easy and accessible option for all ages and experiences, can be found at the Urunga Wetlands located on the corner of Hillside Drive and Giinagay Way.
This is a popular short walk, which will take no longer than 15 minutes, and is especially great for birdwatchers and nature enthusiasts with the wetlands area offering a refuge for endemic and migrating wildlife! You will also find signage concerning the wetland history, having being transformed from a polluted antinomy processing site to what you will find today.
This walk is accessible all year round, and is an easy loop stroll that consists of boardwalk over the wetland, and gravel track, just outside of the town centre of Urunga, NSW. There is a park attached to the walk which offers the perfect place for families to lounge in the sun, picnic or read a book.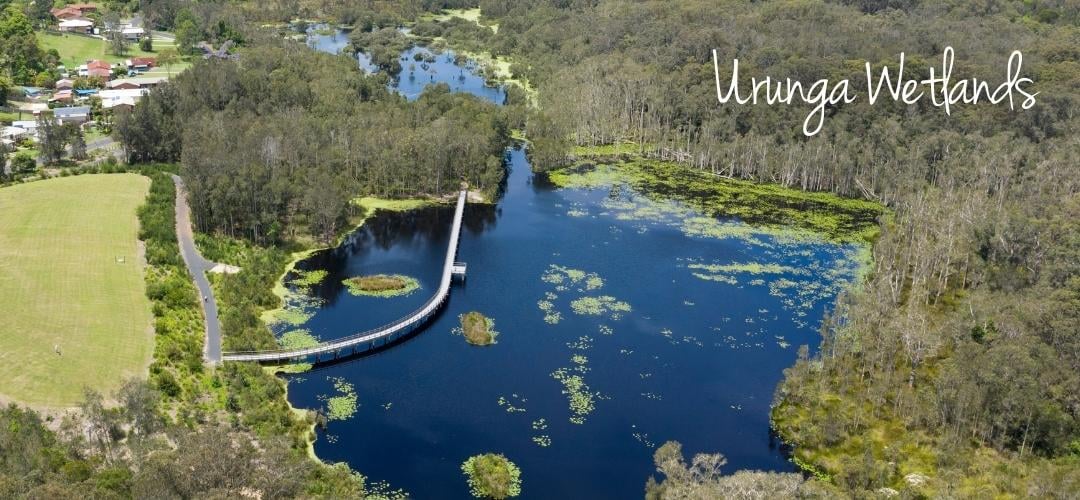 There are an abundance of beautiful beach walks along the coast of NSW, and Urunga is blessed to have two very long stretches of beach to the south towards Hungry Head and Wenonah, and North Beach at Mylestom to the north across the mouth of the Kalang and Bellinger River convergence.
The Hungry Head to Urunga Beach walk is an easy 4.7km out and back walk which will take approximately 60 minutes.
This is a great walk for the whole family and a fantastic way to explore the Urunga coast, however, this particular beach is open to both dogs and 4WDs so some may prefer heading south from Hungry Head towards Wenonah Headland, especially if they have younger children in tow.
High tide can make this walk tricky, so ensure you are checking the tide times and head out around low-tide.
If you are not wanting to get your feet sandy, then there is an alternative paved path from Urunga all the way to Hungry Head beginning at Riverside Holiday Resort.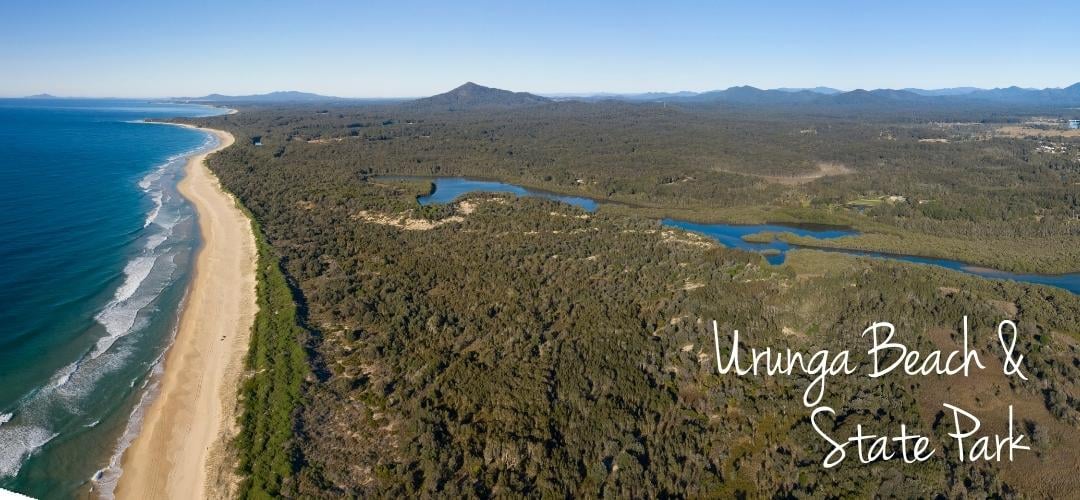 Approximately 10-minutes to the north of Urunga, you will find the Bongil Bongil National Park which has a great range of walking tracking for those not wanting to head the 45-minutes up to the Dorrigo National Park.
The Bundageree Nature Walk near the town of Repton, offers a 6km loop track that can take walkers 1.5-3hrs is a great walk for people of all experiences, headed to the banks of Bundageree Creekbefore looping back via North Beach which is a great opportunity to take a quick beach dip to cool off along the way.
You can expect an abundance of birdlife and coastal rainforest on one side, with dunes and beaches on the return.
Please note that to access this track you will need a vehicle that can withstand some rough gravel road, so check the road conditions if you can before headed out.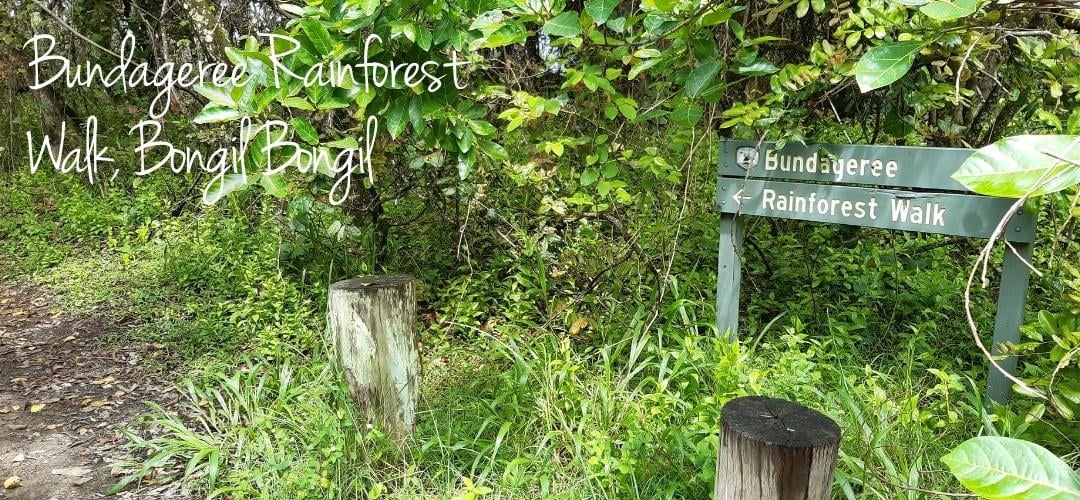 If you are happy to travel a little further to experience some of the most incredible and ancient subtropical rainforest in the country, then the Dorrigo National Park is approximately 45-minute away along scenic Waterfall Way to the escarpment of the Great Dividing Range where you you are bound to discover some of the most breath-taking walks in the State.
There is a walk to suit everyone, and one of the favourite and most photographed walks takes you to Crystal Shower Falls, where you can leave the suspension bridge and walk directly behind a beautiful flowing waterfall within the rock caves.
Many of the walks within Dorrigo National Park link up with one-another at some point, so if you do decide that you want to shorten or lengthen your walk then there are opportunities along the way, although please ensure that you check the difficulty rating of each walk before heading out as some of the trails are very steep and require moderate fitness levels to complete.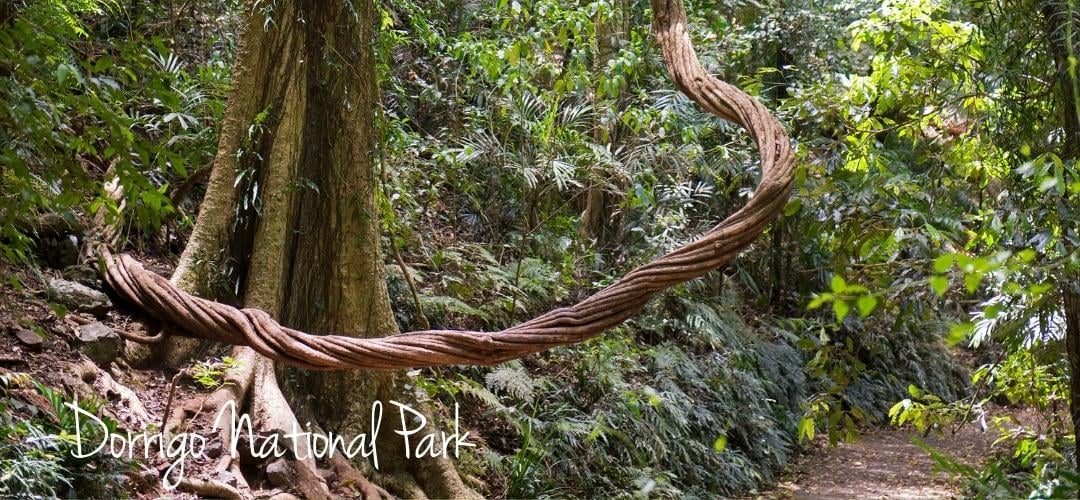 Beginning at The Glade picnic area, this is the only accessible to wheelchairs walk besides the skywalk lookout, and takes you on a half kilometre loop over flattened track and boardwalk allowing you to view the bird life amongst the rainforest canopy.
There is a TrailRider all-terrain wheelchair that can be booked from the Dorrigo Rainforest Centre at the National Park free of charge.
For all your wheelchair accessibility info when visiting, this article by Have Wheelchair Will Travel is a great starting point, however please note it was written in 2017 and Dangar Falls especially, has undergone a great deal of works to make it truly accessible to visitors.
This is the unbeatable crowd favourite 4.4km loop that will take you through lush Gondwana rainforest to the Crystal Shower Falls, and will take most visitors 1.5-2 hours for the return trip.
When you reach the base of the valley where you will find the Crystal Shower Falls, a suspension bridge will carry you over a small gorge offering perfect photo opportunity before you begin your journey back.
Please note that the walk back to the Dorrigo Rainforest Centre from the falls is all up hill, and can require a little bit of effort for those not used to the humidity of the forest.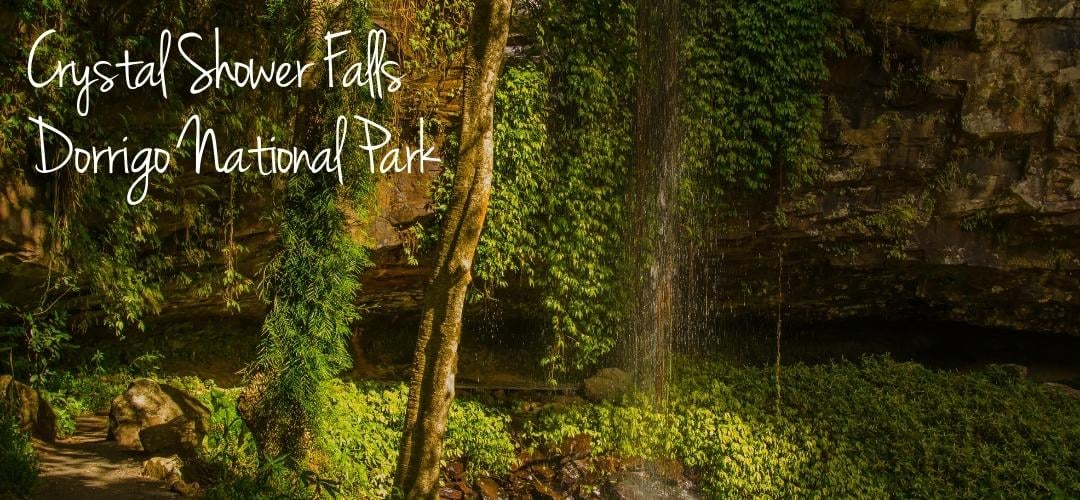 For those who are looking for more of a bushwalking challenge, then the Blackbutt Walking Track which is located further into the heart of the Dorrigo National Park might be what you are seeking.
Graded for those with bushwalking experience who are capable of tackling tracks of varying surface quality, steep slopes, and with minimal signage to direct you on your way, this 6.4km 3-4 hour trek one-way starting at the Never Never picnic area is not for the feint hearted and you will need to keep something in the tank for the return trip.
However, if you do venture along this walk, the views from the escarpment, and of Callicoma and Casuarina Falls, will be well worth the effort.
Remember to always let someone know where you are planning to go, and be prepared with a plan, hat, appropriate footwear, ample water and snacks. It is also recommended you fill out a trip intention form and hire a personal locator beacon (PLB) from the Dorrigo Rainforest Centre before you head out.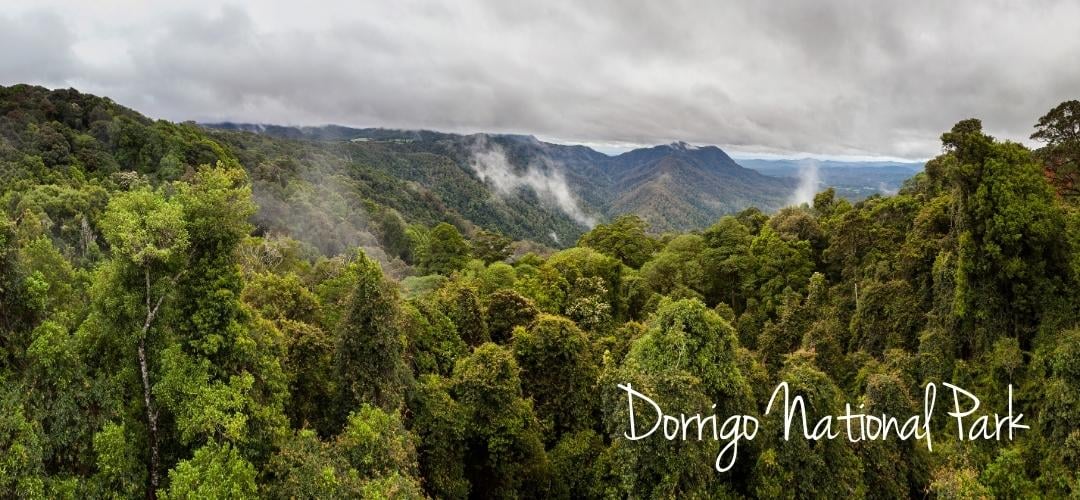 If you are planning to head up to the Dorrigo National Park in the school holidays, check to see when they are running their Gumbaynggirr Culture Rainforest Tour before you go for an affordable, informative and enjoyable walk suitable for ages 5 and up.
We are so lucky to have an abundance of different walks through amazing landscapes on offer in the Urunga and Bellingen Shire region. Happy walking!