All the action of the Newcastle Williamtown Air Show is returning to the region on November Saturday 18th and Sunday19th 2023 in what promises to be an electrifying aviation experience, whether you're a devoted aircraft enthusiast, or simply seeking an enjoyable, adrenaline fuelled weekend with the family.
The two days will offer a unique opportunity to gain insights into the Royal Australian Air Force (RAAF), including the base, personnel, aircraft, and military prowess, with the base being open to the public on the Sunday of the two-day event.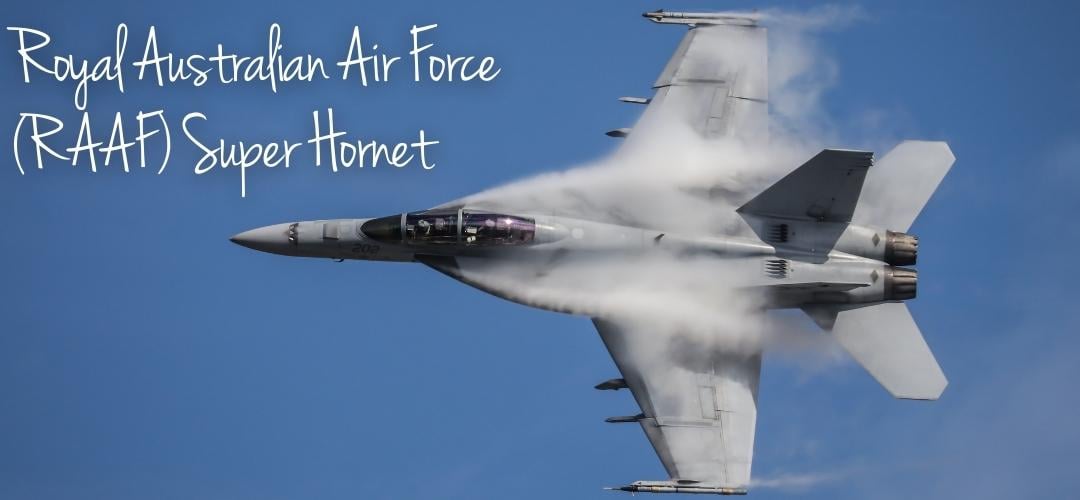 Saturday 18th November - The thrill of the Aerial Shows
FREE EVENT
The Australian Air Force, in collaboration with the City of Newcastle, is offering a fantastic opportunity to witness all the excitement of the Air Force's fleet in action right near Port Stephens. This includes an exciting display of vintage World War II and Vietnam War era aircraft performing thrilling formation displays and flybys.
There will be two similar flying displays to choose from:
Morning Show: 10:00am to 12:30pm
Afternoon Show: 1:30pm to 4:00pm
Displayed will be a mix of current Air Force Fleet aircraft, alongside some historic aircraft from No. 100 Squadron:
F-35A Lightning II
E-7A Wedgetail
F/A-18F Super Hornet
EA-18G Growler
C-17A Globemaster III
C-27J Spartan
KC-30A Multi-Role Tanker Transport
Air Force Roulettes
P-8A Poseidon
C-130J Hercules

The final flying program will be confirmed two weeks before the air show, and aircraft availability may be subject to change.
There will also be displays by the Australian Defence Force (ADF), and the local community along the Newcastle Foreshore on the day to keep the family entertained.
For optimal viewing of the over-water flying displays, Nobby's Beach and Foreshore Park in Newcastle are prime locations. Stockton Foreshore also offers a vantage point to observe aircraft flying over the ocean and along the Hunter Estuary. To plan your day effectively, please refer to the flying display map.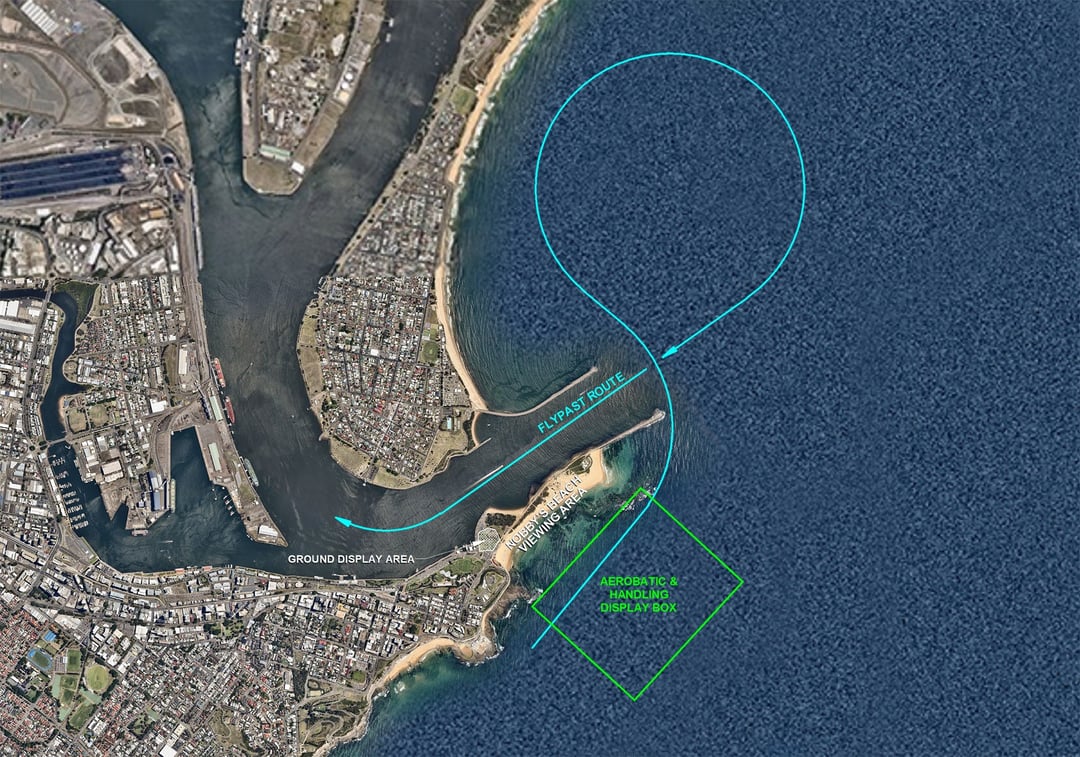 Image from the Royal Australian Airforce
Sunday 19th November - RAAF Open Day
$10 PER PERSON - CHILDREN UNDER 6 FREE
Sunday's Open Day is a non-flying event showcasing the Air Force's remarkable aircraft and giving visitors the opportunity to meet the skilled individuals who operate, maintain, and support these aircraft, as well as various other Defence Force capabilities. This exclusive "behind-the-scenes" experience extends beyond aircraft exploration. Here's what you can look forward to:
Flight Simulators: Experience piloting a fighter jet and step into the cockpit, get a sense of the exhilarating acceleration, and embark on a virtual reality flight while delving into the intricacies of aviation.

STEM Activities: Engage in interactive workshops, and experience hands-on demonstrations designed to captivate and educate visitors of all ages about the Science, Technology, Engineering, and Mathematics (STEM) underpinning aviation and aerospace.

Interactive Displays: Explore a range of displays, from space simulations to aerospace engineering exhibits, offering insight into the driving forces behind advancements in the aviation industry.
Additional Displays on the Day Include:
Air Force Special Forces - Combat Controllers
Military Working Dogs
Defence Space Command
Air Force and Army Bands
ADF Recruiting – Defence Jobs
Air Force and Navy Cadets
Drone Racing
Aviation Heritage Centre – Fighter World
Defence Industry Partners
Military Support Groups – RSL, Legacy, Soldier On, and Open Arms
RAAF Base Williamtown and Newcastle Flying Clubs
NSW Police Interactive Display
Participation of Police Dogs, Horses, Aviation, and Marine Area Commands
The Open Day will run from 9 am to 4 pm, and there will also be a selection of food stalls, merchandise stands, and entertainment to enjoy, including access to Fighter World will only be accessible on the Sunday to Open Day ticket holders.
Tickets for the RAAF Williamtown Open Day on Sunday 19th November must be purchased in advance and will not be available at the gate or on the day itself.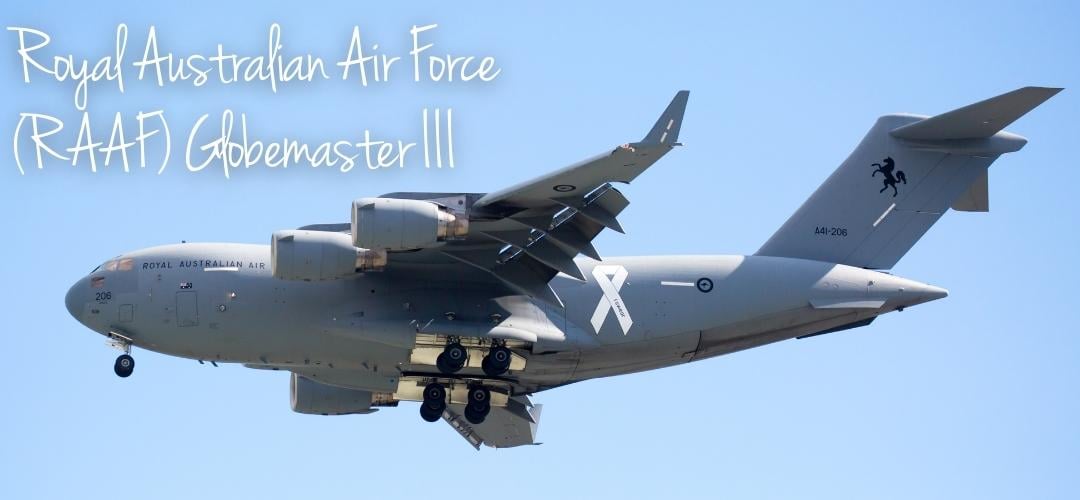 What to Bring:
Cameras (drones are not permitted)
Hat, sunglasses, and sunscreen
Water
Ear muffs or earplugs for the Saturday

Picnic food or take advantage of the various food vendors, cafes, and restaurants
Fold-up chairs or picnic blankets for the air shows

Your Sunday event ticket (no tickets will be available on the day)
Identification (e.g. driver's licence, proof of age card, service identification)
For more detailed event information, please visit the City of Newcastle's webpage.