Nestled on the outskirts of stunning Sussex Inlet on the NSW South Coast, Haven Holiday Resort offers a tranquil escape for nature lovers and adventure enthusiasts alike. While the resort itself offers one of the best destinations for guests to come and unwind and shake the stress of urban day-to-day life, those coming to immerse themselves in the natural surrounds and explore the breathtaking walking tracks that wind through the surrounding forests of the area will have a plethora of options waiting for them in and around Sussex Inlet.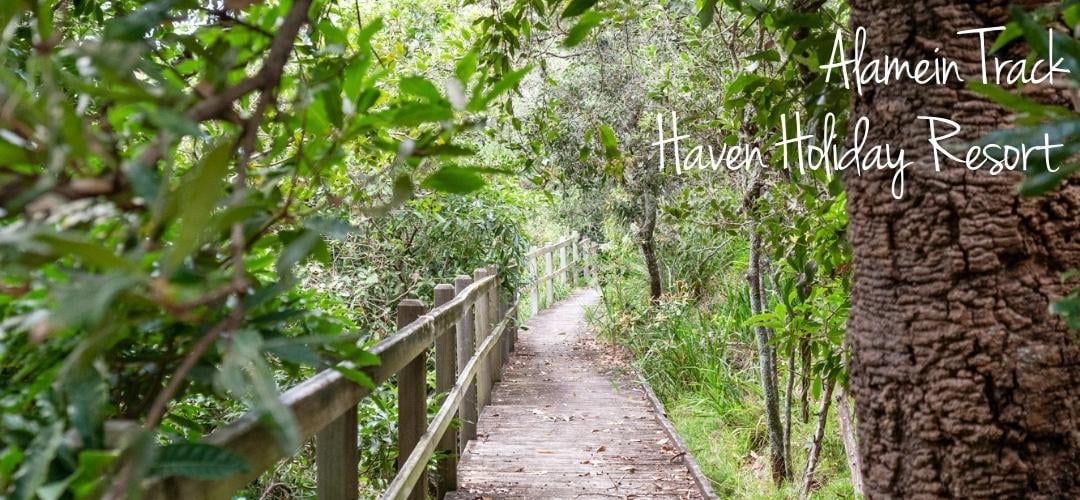 Haven, positioned within stunning National Park filled with native wildlife and south coastal flora, is trails to recommend lie within the surrounding Conjola National Park, which extends from Wandandian Creek in the north to Lake Conjola in the south. This national park boasts a variety of shared walking and cycling paths for visitors to enjoy which offer opportunities for bushwalking, mountain bike riding, wildlife spotting, and beachside strolls.
Although there are a variety of trails to suit any bushwalker or mountain biker, one of Conjola NP's most notable easy walking trails is the Nerindillah Lagoon Walking Track starting at Holly Street in North Bendalong that takes you from Flat Rock Beach to Monument Beach passing the Walter Hood shipwreck memorial in a 2.5km loop through coastal heathlands with sweeping views of pristine beaches. This trail truly epitomises the beauty of the NSW South Coast, leaving visitors with an indelible connection to the surrounding nature, however it is a 35 minute drive to the starting point from Haven.
A little closer, only ten minutes away from Haven, the Berrara Creek Track is a moderate 6.6km there and back walk that travels alongside the Berrara Creek from Berrara Lagoon Reserve on Lakeland Avenue. For those with children or limited mobility, the first 650m to Fisherman's Rock is flat with picnic tables near the granite ledges which are of special cultural significance as contain evidence of Aboriginal axe sharpening grooves. For those who can tackle the remainder of the meandering trail, you will find it takes you to a small waterfall at its end point along a mostly well-defined, yet rocky trail that you are likely to enjoy all to yourself! The trail offers a fantastic way to get away from it all, with the sounds of water, birds and wildlife to keep you company.
Walkers who don't want to jump in the car will find the Alamein Walking track starting at Haven Holiday Resort, which travels through bushland parallel to the inlet all the way to the Alamein Caravan Park at the southern end of the town of Sussex Inlet. This track either offers a short 1km there and back moderate walk close to your accommodation, or a 30-minute walk all the way to the town's shops and cafes. However, please note, there are steps, so this walk is not accessible for everyone.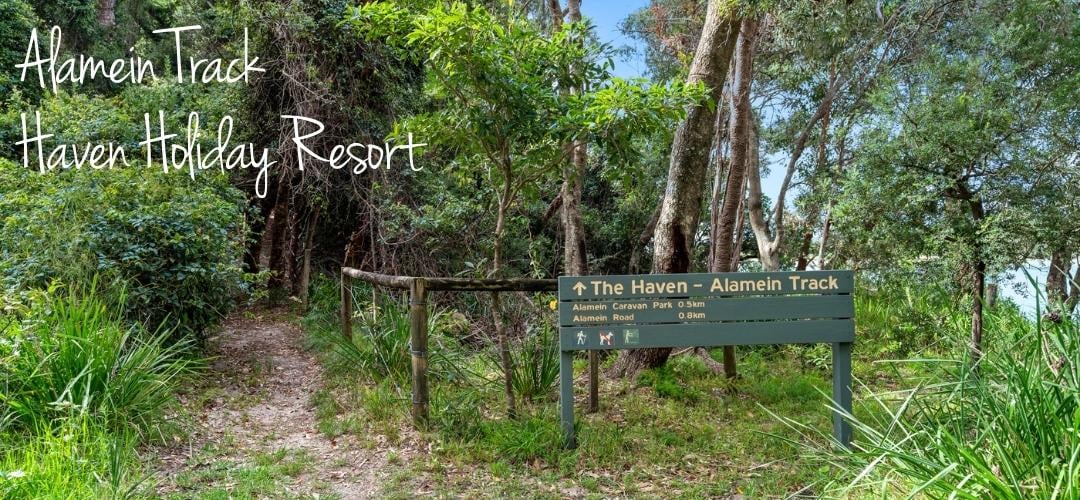 Swan Lake Trail - Swanhaven to Cudmirrah

If you're looking for an easy walk close to Haven, the Swan Lake Trail promises a delightful journey among community walking path along the banks of Swan Lake. Starting from Swanhaven reserve, follow the trail as far as you like past Errol Bond Reserve into Cudmirrah and grab yourself a coffee at the Cudmirrah Cafe. The trail offers several vantage points, perfect for capturing memorable photographs or simply pausing to appreciate the tranquillity of the lapping water of the lake and the nature that surrounds you. This walk is accessible to those with limited mobility, paved on both ends, however there is a gravel section in the middle.
Trails of Corramy Regional Park
20 minutes to the north of Sussex Inlet, partially bordered by the waters St Georges Basin and Wandandian Creek on the way to Nowra, you will find Corramy Regional Park and the Wandandian Creek picnic area where you will find two walking trails to enjoy.
The 1km Anabranch Loop Track is an easy walk taking you through spotted gum forest and wetland via a boardwalk and offering close views over Wandandian Creek. Accessible to most, this track does have a few small steps and can become slippery when wet.
The slightly longer moderate 3km return there and back Delta Track, follows the Wandandian Creek foreshore to the Tullarwalla Inlet and is the perfect spot to try your luck at spotting Glossy Black Cockatoos or elusive long-nosed bandicoots whose burrows you will spot along the trail.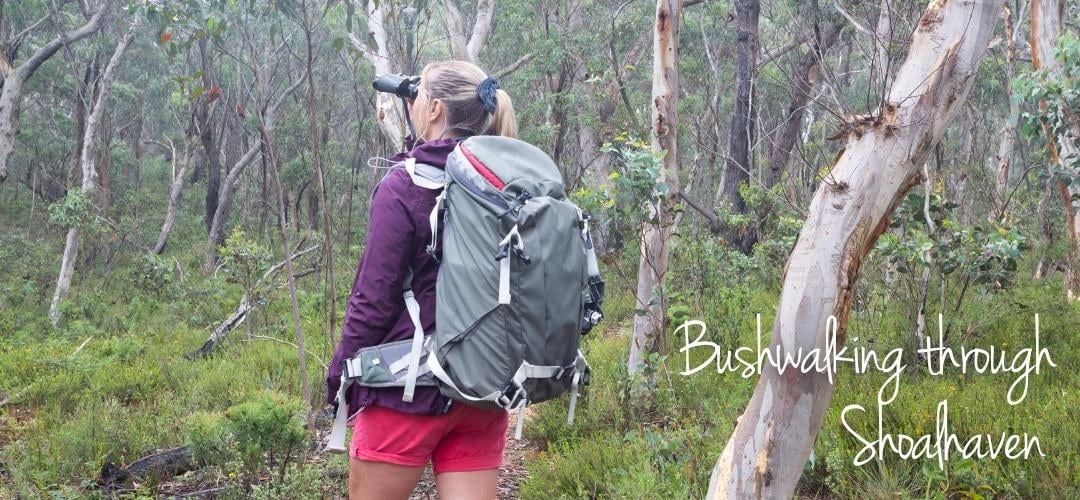 Explore Jervis Bay
No trip to the South Coast is complete without a visit to the stunning Jervis Bay and its pristine white sand beaches and turquoise waters at least once in one's lifetime. Located a 35 minute drive from Haven, the 2km return Hyams Beach Trail, or Birdspotter's Walk as it is also known, offers the perfect opportunity to glimpse some of the incredible native bird life from the area, and walkers are advised to keep their eye out for eastern and crimson rosellas, new holland honey-eaters and eastern spinebills as they traipse through the moderately graded forest walk. Walkers can either head back through the forest when they reach the end, or return via one of the country's most famous beaches.
The White Sands Walk and Scribbly Gum Track offers a 2.5 km easy walk beginning at Greenfield Beach picnic area, following the beach to Chinamans Beach, and then returning through tall coastal forest and woodland of the Scribbly Gum Track that is the perfect place to spot the native wildlife, although can be steep and has steps so not advisable for those with accessibility needs.
Jervis Bay's Booderee National Park is filled with a range of walks to suit most avid hikers keen to discover more about the culture and history of the area. From an easy stroll through the Botanic gardens, to the more challenging walks such as a trek to the ruins of Cape St Georges Lighthouse, or Steamers Beach.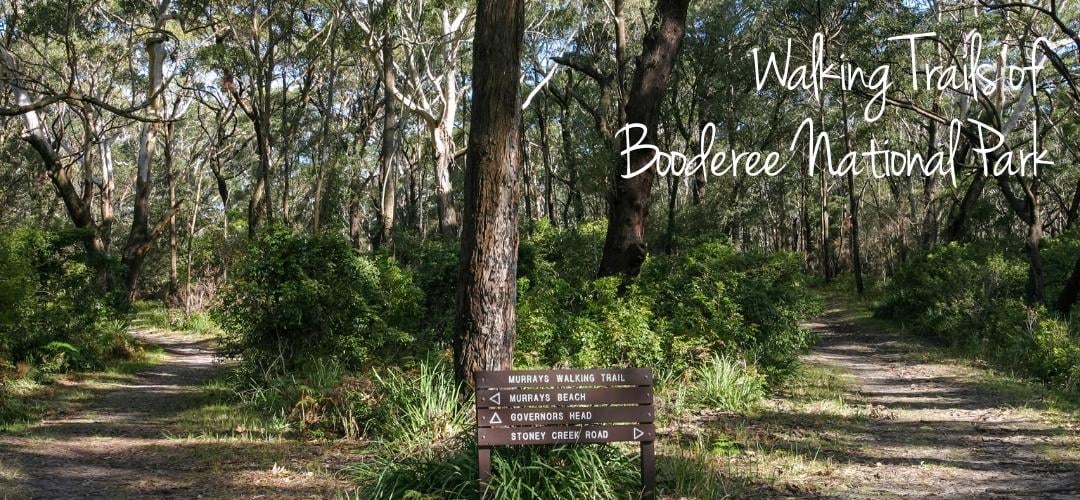 The walking tracks near Haven Holiday Resort in Sussex Inlet, NSW, offer a gateway to explore the natural wonders of this captivating region. From tranquil lagoons to dense bushland, each trail presents a unique opportunity to reconnect with nature and experience the beauty of the NSW South Coast. Whether you're seeking a peaceful stroll or a more adventurous hike, these tracks cater to all preferences and fitness levels. So, lace up your shoes, pack some water and snacks, and embark on an unforgettable journey through the stunning landscapes that await just beyond the resort's doorstep.
Discover more things to do when visiting Haven on the NSW South Coast.