HAVEN RESORT CLEANING & SANITATION (UPDATED 29th November 2021)
Throughout the duration of the Covid-19 pandemic, management and staff at Real Property Agents & Haven Holiday Resort have the Health & Safety of our guests and staff as our primary priority.
We would like to reassure you that we are taking the following precautions to ensure we are doing all we can to minimise the chance of the virus entering our resort, and to prevent the spread both within our resort and the local community.
Our holiday accommodation is self-contained which means guests can easily comply with any government social distancing regulations in effect at any given time, as well as apply their own measures to keep themselves and their families safe while holidaying with us at Haven Holiday Resort in Sussex Inlet if all restrictions have been lifted.
Should you develop symptoms while staying at our resort please inform management on 02 4441 2367 so extra precautions can be taken to minimise the risk of transference to other guests and staff. Real Property Agents can provide you with details for the closest testing centre available at the time.
The following are our cleaning and sanitation procedures at Riverside Holiday Resort Urunga:
Stage 1 – COVID-19
Cleaning & Sanitation Procedures
All railings, door handles, hard surfaces, white goods, light switches, bedding, lounges and outdoor areas are sprayed with a commercial grade Surface Cleaner & Sanitiser product prior to cleaning.
Tiger Surface Cleaner & Sanitiser - An orange oil based multi-purpose hard surface cleaner & undiluted a ready to use sanitiser. Caustic and phosphate free.
Full cleans then include the following products
Floral Clean - Floral Clean is a highly versatile 3-in-1 cleaner, deodoriser and sanitiser. Floral clean contains a broad spectrum sanitiser and has a fresh lavender scent to make cleaning a breeze.
Eucalyptus Disinfectant - Eucalyptus Disinfectant 4% is an effective sanitiser suitable for use on most surfaces where sanitising and deodorising is required. This product contains passes the TGA test, Option C for the NSW Government Health Regulations.
Gel Bleach - Commercial grade Bleach contains 4% Sodium Hypochlorite. It is a highly versatile product, great for kitchen cleaning, toilet and washroom cleaning and a variety of applications where a fast acting sanitiser and cleaner is required.
All common areas such as, reception & office, communal laundries, BBQ areas, play equipment, swimming pool facilities & toilet, will be cleaned twice every day with the above products.
All room keys are disinfected between bookings.
Stage 2 – COVID-19
Cleaning & Sanitation Procedures
In addition to the precautionary measures previously taken to protect all guests and staff throughout our three resorts the Federation have now implemented the following measures.
As of 26th March 2020 the following procedures are in place at Haven Holiday Resort Sussex Inlet, to contain & prevent the spread on COVID-19 (Coronavirus) throughout our community.
OFFICE:
Signage is in place advising guests that only 1 person is to enter the office at any time.

Social distancing is being practiced by all staff.

Hand sanitiser & hospital grade disinfectant is applied to all surfaces, keys, phones stationary on a regular occasion.

No cash transactions excepted. Payments are to be made in advance over the phone via credit/bank card or direct deposit.
COMPLEX:
Swimming pool & pool area has been closed

Communal toilet & change room has been closed

Clean signage has been placed on shared BBQ facilities advising guests to spray the area before & after use with the hospital grade disinfectant product provided. (this will be closely monitored)

Shared spaces such as office door, play equipment, trampolines & gate latches, luggage trollies, are sprayed 3 times per day with hospital grade disinfectant.
UNITS:
In addition to the stringent cleaning procedures put in place in early March to protect guests & staff we are now doing the following.
On vacation of a unit, management will wear appropriate PPE personal protective equipment and spray the entire unit, hard surfaces and soft furnishings, along with outdoor setting and all door handles with hospital grade disinfectant. The unit will be left as long as possible before cleaning staff attend to the unit.

All staff will wear appropriate PPE & all cleaning supplies & equipment used will be disinfected after every clean.
Resort management and staff will continue to monitor the situation daily and update procedures when required.
Resort Manager
In addition to our cleaning and sanitation procedures, Riverside Holiday Resort is accredited as a COVID SAFE, COVID CLEAN, and COVID VAXX Practicing Business.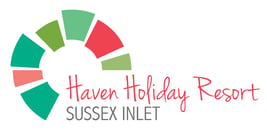 Real Property Agents
Pacificana Drive, Sussex Inlet
Po Box: 6110, Sussex Inlet NSW 2540
Phone (02) 4441 2367
Fax (02) 4441 1976
Email havenresort@fcswc.org.au