SEASIDE RESORT CLEANING & SANITATION (UPDATED 26th March 2020)
During the Corona Virus outbreak, Management and staff at Seaside Holiday Resort have your health & safety as our main concern.
We would like to reassure you that we are taking the following precautions to ensure we are doing all we can to prevent the spread of the virus.
Please note we provide self-contained accommodation and therefore guests can choose to apply social distancing or social isolation as much or as little as you feel is necessary while holidaying with us in Fingal Bay.
Should you develop symptoms while staying at our resort please inform management so extra precautions can be taken to minimize the risk of transference to staff and other guests.
Stage 1 – COVID-19
Cleaning & Sanitation Procedures
All railings, door handles, hard surfaces, whitegoods, light switches, bedding, lounges and outdoor areas are sprayed with a commercial grade Surface Cleaner & Sanitiser product prior to cleaning.
Country Fresh Sanitiser- Country Fresh Air Freshener & Sanitiser combines at the same time to kill 99.9% of bacteria and is biodegradable and environmentally-friendly.
Full cleans then include the following products
Lavender Metho- Multi-Purpose Surface Cleaner can be used to disinfect and deodorise. Proven to kill 99.9% of germs.
Useall Multipurpose Cleaner- Neutral, versatile, low residual all-purpose disinfectant cleaner takes on any cleaning job. Economical and safe on all washable surfaces. Lemon perfume
Eucalyptus Disinfectant - Eucalyptus Disinfectant 4% is an effective sanitiser suitable for use on most surfaces where sanitising and deodorising is required. This product contains passes the TGA test, Option C for the NSW Government Health Regulations.
Liquid Bleach - Commercial grade liquid bleach contains 4% Sodium Hypochlorite. It is a highly versatile product, great for kitchen cleaning, toilet and washroom cleaning and a variety of applications where a fast acting sanitiser and cleaner is required.
All common areas such as, reception & office, BBQ areas, communal laundries, play equipment, swimming pool facilities & toilet, will be cleaned twice every day with the above products.
All room keys are disinfected between bookings.
Stage 2 – COVID-19
Cleaning & Sanitation Procedures
In addition to the precautionary measures previously taken to protect all guests and staff throughout our three resorts the Federation have now implemented the following measures.

As of 26th March 2020 the following procedures are in place at Seaside Holiday Resort, to contain & prevent the spread on COVID-19 (Coronavirus) throughout our community.

OFFICE:
• Signage is in place advising guests that only 1 person is to enter the office at any time.
• Social distancing is being practiced by all staff.
• Country Fresh sanitiser or Lemon Useall is applied to all surfaces, keys, phones, stationary on a regular occasion.
• No cash transactions excepted. Payments are to be made in advance over the phone via credit/bank card or direct deposit.

COMPLEX:
• Swimming pool & pool area has been closed
• Communal toilet is now closed
• Clean signage has been placed on shared BBQ facilities advising guests to spray and wipe the area before & after use with the Lemon Useall provided under the kitchen sink. (this will be closely monitored)
• Shared spaces such as office door, Laundry and BBQ areas are sprayed regularly with Country Fresh sanitiser.

UNITS:
In addition to the stringent cleaning procedures put in place in early March to protect guests & staff we are now doing the following.

• On vacation of a unit, management will wear appropriate PPE personal protective equipment and spray the entire unit, hard surfaces and soft furnishings, along with outdoor setting and all door handles with Country Fresh Sanitiser. The unit will be left as long as possible before cleaning staff attend to the unit.

• All staff will wear appropriate PPE & all cleaning supplies & equipment used will be sanitised after every clean.
Resort management and staff will continue to monitor the situation daily and update procedures when required.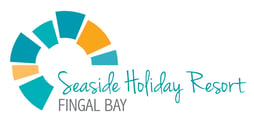 Resort Manager - De Anne Anderson
48 Marine Drive, Fingal Bay NSW 2315
Phone (02) 4981 1533
Fax (02) 4981 3947
Email seasideresort@fcswc.org.au