The one thing the pandemic has taught us, is how amazing discovering your own backyard can be! All those places close by that we have possibly shrugged off for not being exotic or far away enough, well they have turned out to be pretty amazing, especially when even travelling interstate, or to our closest cities, comes with so much uncertainty.
Many of us NSW folk are currently experiencing the Delta blues (and not of the musical genre variety). Whether we are directly experiencing lockdown, or living regionally worried about family and friends in and around Greater Sydney and feeling uncertain as to what the immediate future holds. One thing is clear, we all could use the opportunity to leave our worries behind with some well deserved R&R.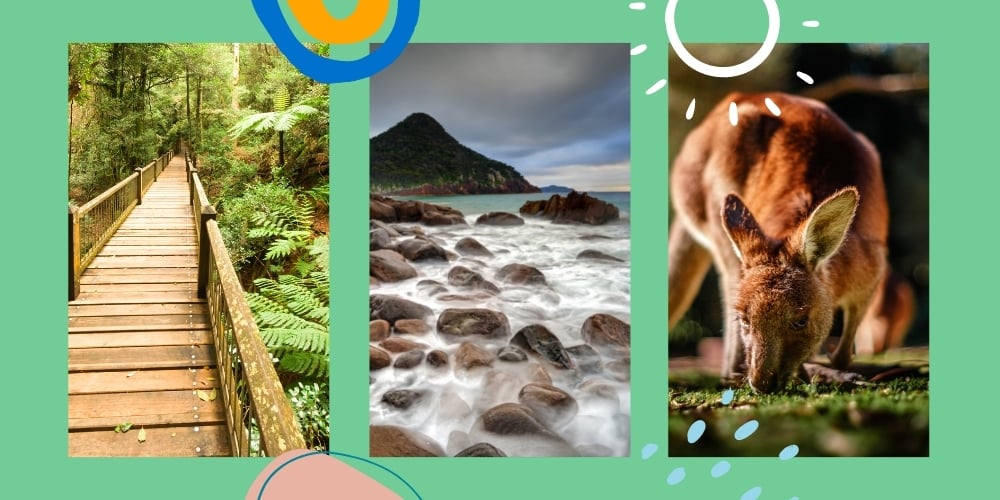 We know that getting outdoors and breathing the fresh air is amazing for our wellbeing, as is connecting with and exploring our natural environments, and New South Wales has some of the most amazing natural scenery there is. From the outback to sub-tropical rainforests, snowy mountains to the incredible beaches and surf, there are so many places most of us are yet to explore, and many of these amazing places are probably not too far from home.
Riverside, Seaside and Haven Holiday Resorts on the North and South Coasts in NSW, are operated by the not-for-profit Federation of Community, Sporting and Workers Clubs in the stunning regional areas of the Bellingen Shire, Port Stephens and Shoalhaven.
Located in the coastal towns of Urunga, Fingal Bay and Sussex Inlet, every location has its own unique qualities and all three are surrounded by diverse and picturesque landscapes, from the Gondwana Sub-Tropical Rainforest of the Dorrigo National Park near Urunga; the largest moving sand dunes in the Southern Hemisphere in Port Stephens near Fingal Bay; to the pure white sand beaches and crystal clear turquoise waters of Jervis Bay near Sussex Inlet.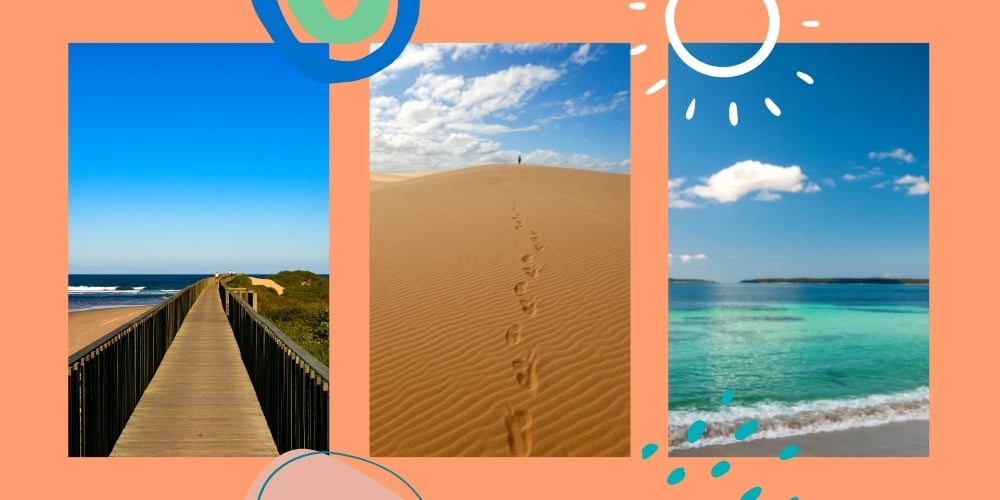 Resort Accommodation Sale - 15% Off our already low rates
All three of our resorts are currently offering 15% off our already reduced low-season rates until the 17th of September 2021. The discount applies to our member and non-member rates so, if you're a member of one of our affilliated member clubs you are receiving an exceptional discount.
We would like to invite anyone not currently in lockdown who needs a well-earned holiday, whether it be for a weekend or a temporary short-term stay, to get out and explore their own backyards.
Our Riverside, Seaside and Haven Holiday Resorts have been designed to be accessible, with select wheelchair-accessible apartments available. Facilities include shared BBQ areas and laundry, with apartments each having their own equipped kitchen, bathroom, lounge room with flatscreen TV, and Wi-Fi access. Each apartment features two to three bedrooms and can sleep up to six guests with no extra per-person charge.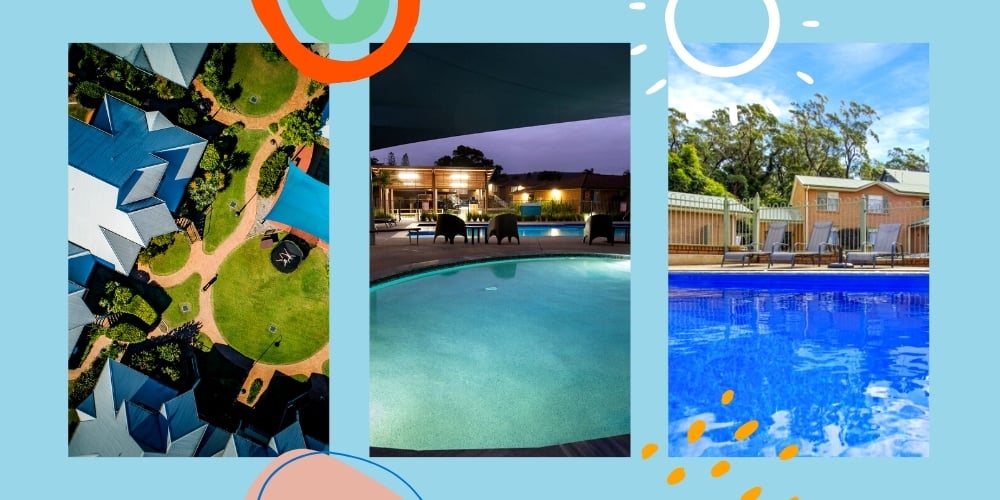 Use the below Promotional Codes when Booking:
Riverside, Urunga - RIVER
Seaside, Fingal Bay - BEACH
Haven, Sussex Inlet - NATURE
---
Read about our three holiday resorts below:
Riverside Urunga - Mid North Coast
Seaside Fingal Bay - Port Stephens
Haven Sussex Inlet - Shoalhaven South Coast
---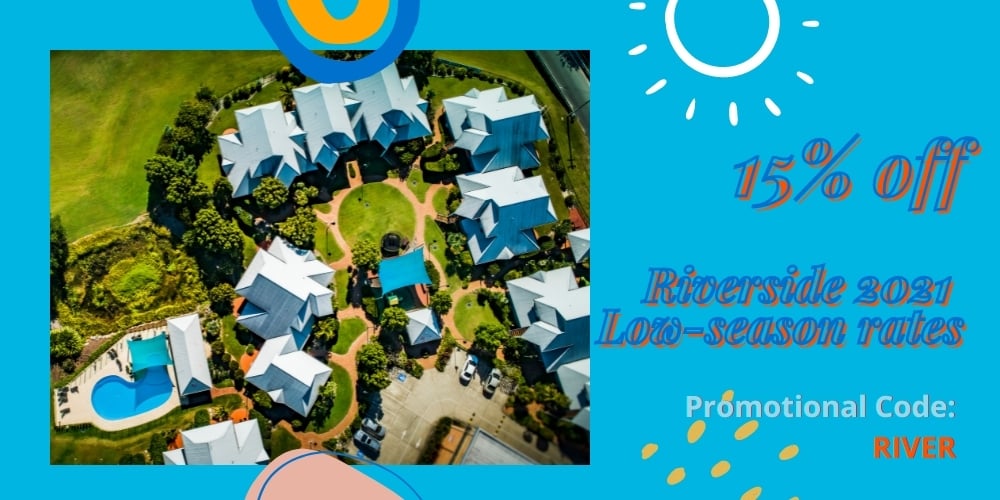 Located in the Bellingen Shire/Coffs Coast region on the NSW Mid North Coast, Riverside Holiday Resort in Urunga is the perfect coastal holiday destination when trying to avoid the tourist crowds in nearby Coffs Harbour.
Situated near the mouth where two rivers, the Kalang and Bellinger, meet and enter the Pacific Ocean, Urunga is popular with fishing, surfing, kayaking and paddle-board enthusiasts; golfers; and families who come to enjoy the safe Lido swimming hole near the town's well known boardwalk.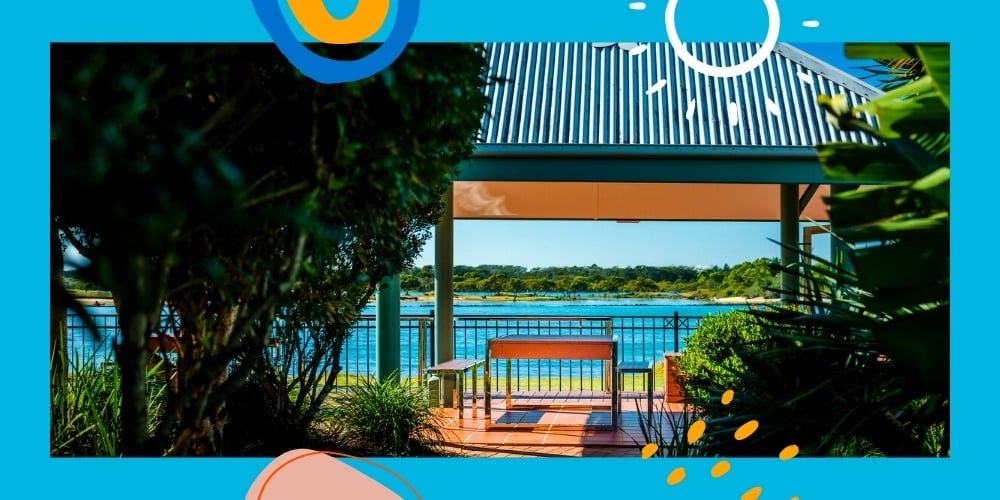 The resort is situated next to the town's golf course and tennis courts along the river front, and has 40 modern and spacious two-bedroom apartments for guests, all of which come with their own additional laundry facilities. The resort is a quick 5 minute walk to the town centre.
With Bellingen, Nambucca Heads and Coffs Harbour within a 15-30 minute drive from the resort, plus loads of National Parks and State Forests to explore nearby, this destination will suit both those who come to do it all, and those just wanting to escape.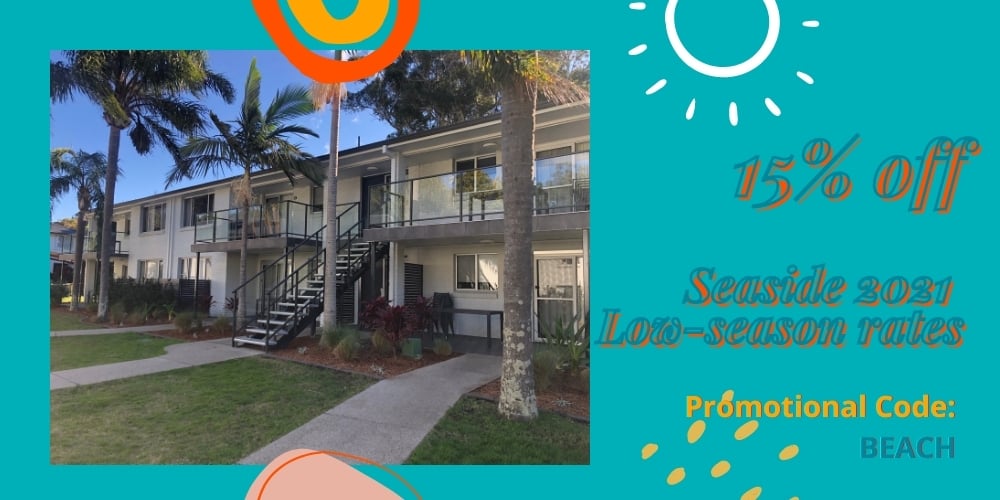 Located in Port Stephens in the seaside holiday town of Fingal Bay, Seaside Holiday Resort is a family favourite with 54 two-bedroom, and 6 three-bedroom self-contained apartments to choose from.
Fingal Bay is surrounded by Tomaree National Park, and located near the bustling tourist towns of Nelsons and Shoal Bay just north of Newcastle. The large crescent shaped beach of Fingal Bay, Fingal Beach, was made famous with the Australian Tourism ad "Where the Bloody Hell Are You" featuring Lara Bingle.
The resort itself is situated across from the beach with accessible access, and foreshore with its children's playground and weekly Saturday Park Run, and less than a ten minute walk to town via the paved footpath along the beach foreshore.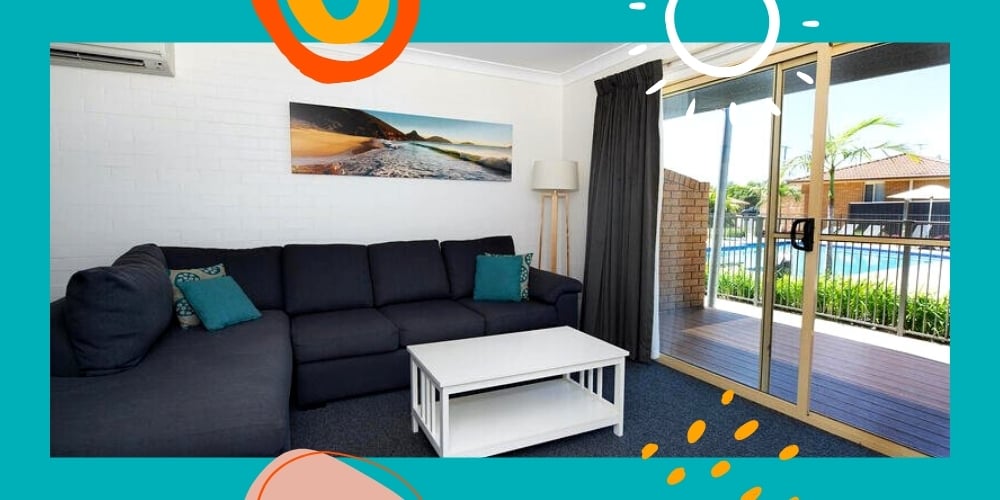 Seaside makes the ideal location for staying local or exploring. The Tomaree National Park has a range of bush walking trails close by, and those with enough fitness can climb to the summit of Mt Tomaree for a 360 degree view of Port Stephens and all her beauty.
One of the real pearls of Port Stephens are the Stockton Sand Dunes of the Worrimi Conservation Lands which can be explored by foot, quad-bike, 4WD or Camel. Or get out on the waters of Port Stephens to spot the local dolphins, or migrating whales as they bring their calves south through the months of August to October.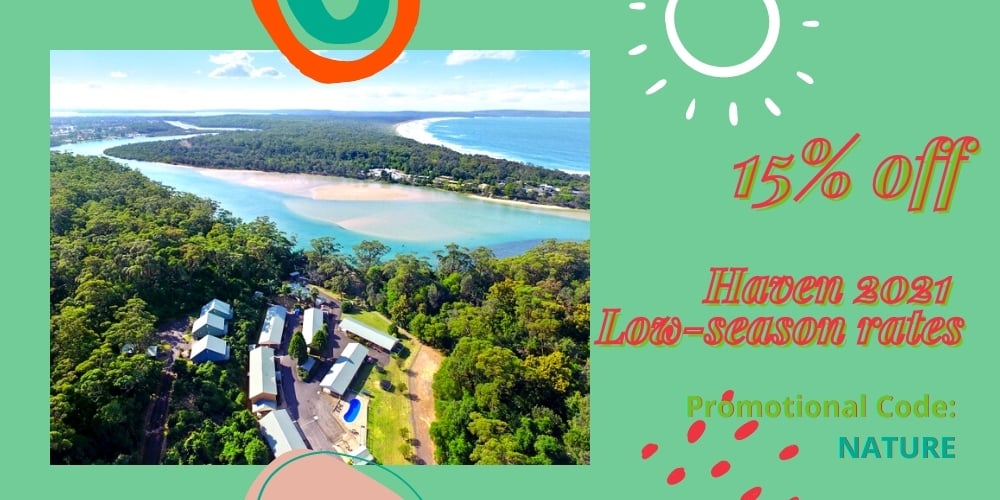 Haven Holiday Resort on the NSW South Coast lies on the other side the body of water that the town of Sussex Inlet takes it name from of the protected Jervis Bay Territory and Booderee National Park. Tucked within the Conjola National Park, and a 5 minute drive or 30 minute walk from the town of Sussex Inlet, Haven Holiday Resort is truly the place to visit when wanting to escape from it all.
Haven has 14 two-bedroom apartments, 3 three-bedroom Villas and 1 three-bedroom Executive Residence on site. With private access to the water, and surrounded by bush, this is the perfect nature lover escape, whether you prefer reading a book under the trees or hiking and exploring the nearby National Parks and secluded winter beaches.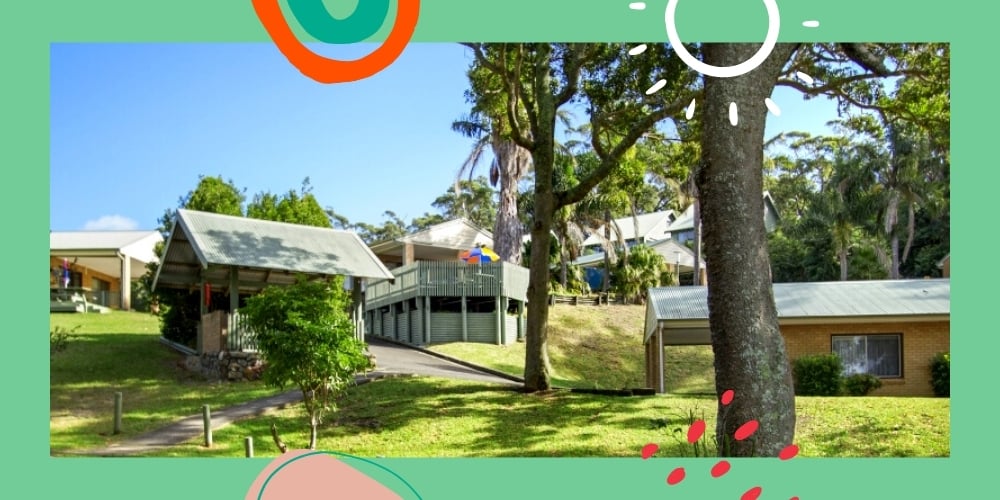 The town of Sussex Inlet is popular with those that have a keen interest in fishing, boating, and water sports due to lying on the banks of St Georges Inlet and Sussex Inlet, the town's canals, and its proximity to the nearby ocean.
Hyams Beach, famous for its crystal white sands, Booderee National Park, the towns of Huskisson, Nowra, Milton and Ulladulla are all only a half hour drive away making Sussex Inlet a central spot for discovering the diverse beauty of Shoalhaven's natural attractions and historic towns.
Stay safe! we hope to welcome you all sometime soon.