Not only does Shoalhaven encompass the world-famous Jervis Bay with its pristine white sand beaches and rich and diverse marine life including many that are endemic to the area, but it is also home to ten National Parks, and as a consequence, it is no surprise that the region is a fantastic spot for avid bushwalkers as well as those just looking for a leisurely stroll in nature.
Below we have chosen our top five walks in the region for you to enjoy on your next visit to Shoalhaven.
White Sands Walk and Scribbly Gum Track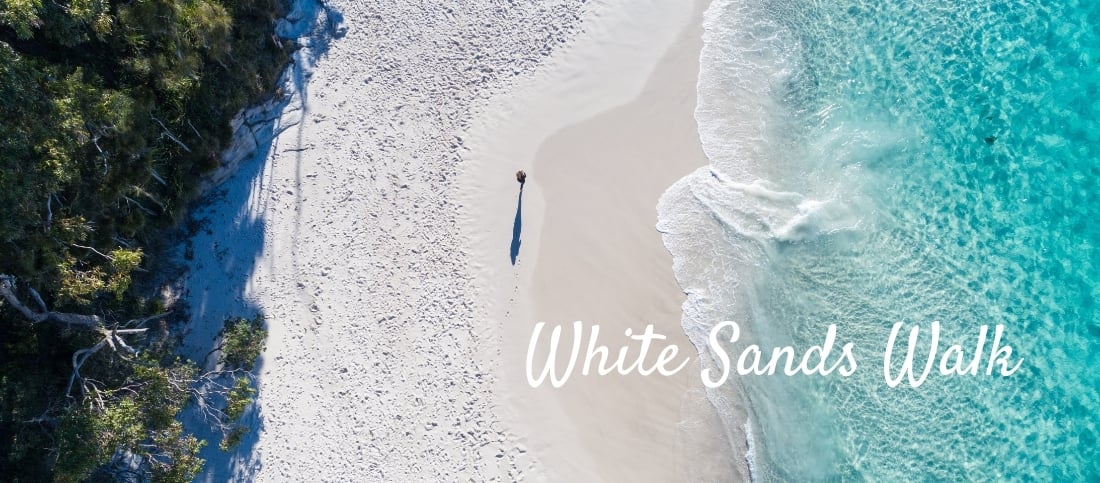 The best-known walk in the region would have to be the White Sands Walk and Scribbly Gum track. Beginning at Vincentia's Greenfield Beach picnic area, the White Sands Walk takes you along the stunning turquoise waters of Jervis Bay to Chinamans Beach where the track then loops through the coastal bushland of the Jervis Bay National Park with its scribbly gums and native wildlife. This is a walk that will be enjoyed by both the big and little people, and on hot days, you will be rewarded with a cooling dip in the bay.
Although this walk is classed easy, there are a few steps in the Scribbly Gum section so might not be suitable for those with accessibility requirements.
Grade: Easy
Distance: 2.5km loop
Location: Greenfield Beach, Vincentia, Jervis Bay
Mangrove Boardwalk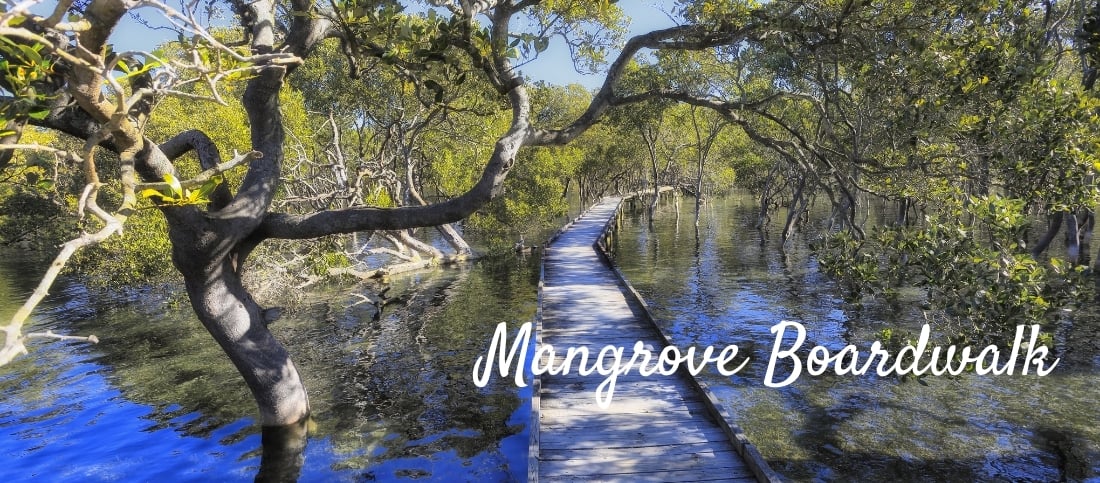 If you are looking for a wheelchair-accessible walk that is a little different, then Huskisson's 1.4km Mangrove Boardwalk might be the perfect walk for you. The boardwalk begins at the Jervis Bay Maritime Museum and takes you out to Currumbene Creek through the mangrove wetland ecosystem rich in native species. Along the way, visitors can read the signage identifying many of the local flora and fauna that make the mangroves their home, including a large range of bird species bound to thrill birdwatchers, crabs, River and Grey Mangroves, and so much more.
Jervis Bay Maritime Museum has accessible bathrooms within its grounds.
Grade: Easy
Distance: 1.4km return trip
Location: Jervis Bay Maritime Museum, Huskisson
Munyunga Waraga Dhugan Walking Trail (

Murry's Beach Walk)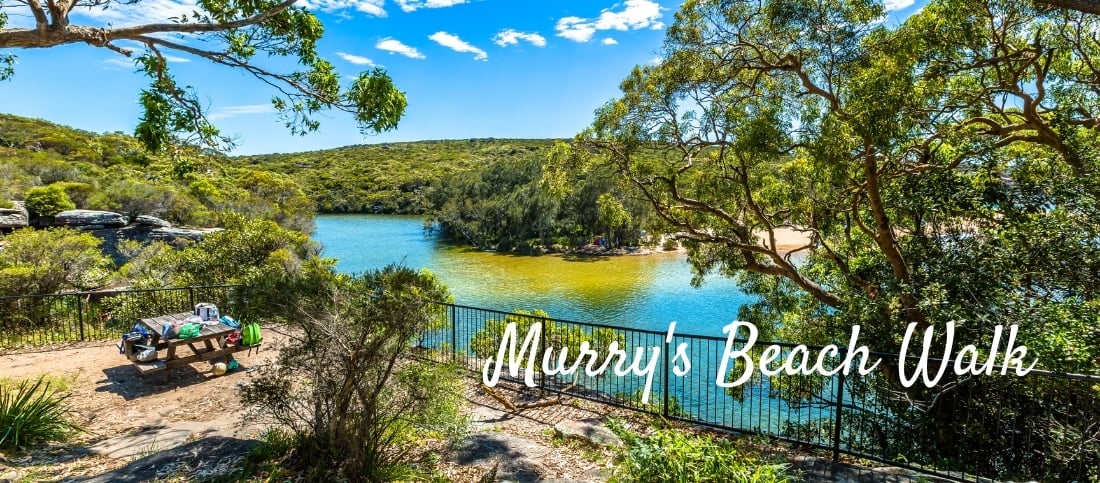 Located with Jervis Bay's Booderee National Park, the Munyunga Waraga Dhugan Walking Trail is the perfect way to see a little of the majesty of the Booderee National Park and Jervis Bay. 'Munyunga Waraga Dhugan' means 'white-bellied sea eagle's home camp' in the Dhurga language of the local Wreck Bay Aboriginal people. The looped track provides you with access to Governor Head Lookout with views of nearby protected Bowen Island, and if you are lucky, you may just catch a glimpse of the island and nearby water's sea birds, penguins, seals, dolphins, and when you time it right, whales. The walk is marked by signage sharing the stories and culture of the Wreck Bay people, along with the local fauna and flora.
There is a fee for entry into Booderee to assist with the management and upkeep of the park and its Botanical Gardens by the native Wreck Bay people. Best to check opening times before heading out and book online before heading out.
Grade: Moderate
Distance: 5.4km
Location: Booderee National Park, Jervis Bay
Ben's Walk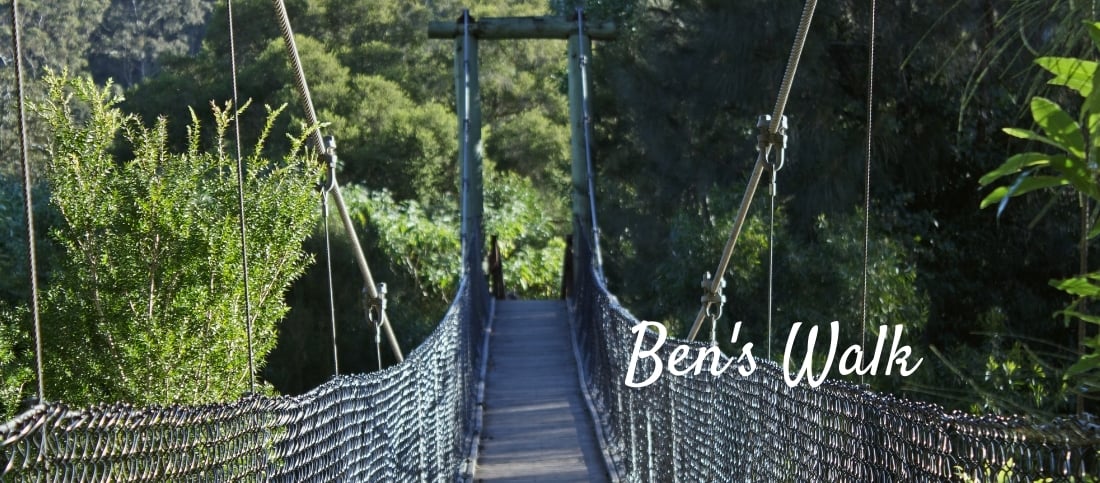 Ben's walk is a spectacular way to discover the Shoalhaven River with its overhanging cliffs, forests, and gorges, and over a suspension bridge where crossing is bound to be enjoyed by the whole family. Head off from the Showgrounds and Hanging Rock with its stunning river and mountain views where the picnic tables and BBQ area provide the perfect space to make use of on your return, and either walk the longer 5.5km loop track that takes roughly two hours or the shorter ten-minute return walk to the footbridge.
Grade: Moderate
Distance: 5.5km
Location: Nowra Showgrounds
Didthul Pigeon House Mountain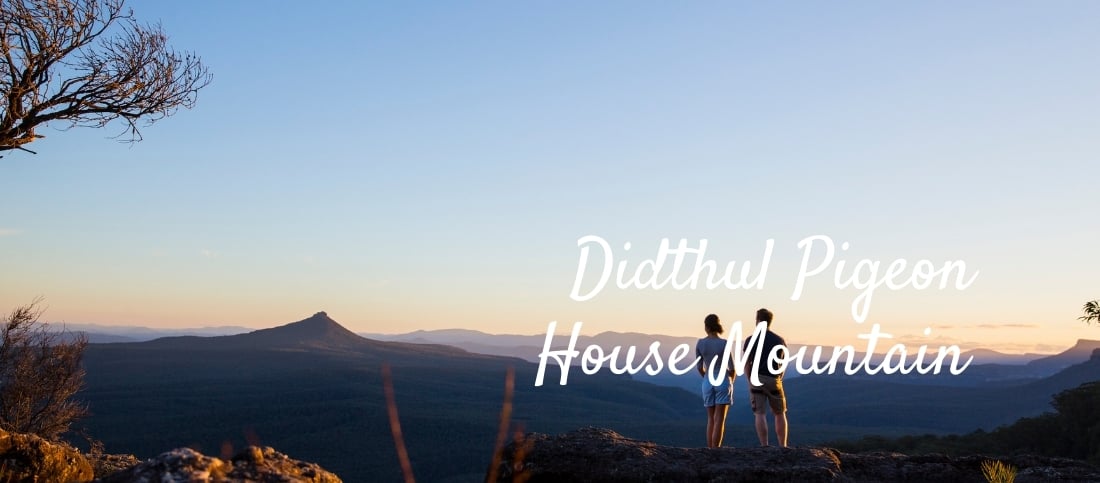 Pigeon House Mountain (Didthul), Morton National Park - Destination NSW
Located in Shoalhaven's Morton National Park, the sandstone mountain of Didthul is a sacred place to the Yuin Peoples, the name Didthul apparently relating to the shape of the mountain which resembles a woman's breast. The Didthul Pigeon House Mountain Walking Track will reward hikers with incomparable panoramic views of Shoalhaven, and on a clear day, you should be able to see all the way to Jervis Bay in the North, and Bermagui towards the South. Traveling through Budawang Wilderness, the track contains steep staired, and laddered sections attached to the cliff face, and is best not attempted in wet conditions as it can easily become slippery. Allow yourself plenty of time and we recommend taking water and a packed lunch to enjoy at the summit.
Grade: Difficult
Distance: 5km return trip
Location: Morton National Park, west of Milton and Ulladulla
There are many more incredible walks in Shoalhaven to explore, from Conjola National Park to Ulladulla's Gondwana Coast Fossil Walk and One Track for All plus so much more! It really is a great destination to get out and discover the great outdoors.
Check out some more things to do, or day trip ideas when visiting stunning Shoalhaven and Haven Holiday Resort.